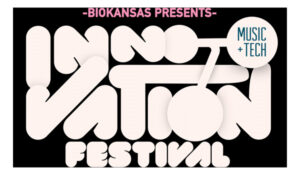 Innovations that are shaping the future of bioscience, engineering, and digital technology take front and center at the Innovation Festival, presented by BioKansas, on August 3 – 5 in Kansas City.
LBG's DJ Rezac, Ph.D., Amy Noon, Pharm.D., Allen Duplantier, Ph.D., Keith DeDonder, DVM, Ph.D., DACVCP, Sarah DeDonder, Ph.D., and Sarah Herring, Ph.D. will attend the event, which is now in its second year. As attendees, they will have the opportunity to participate in critical conversations and network with leading scientists in the industry.
"I am thrilled to attend the BioKansas Innovation Festival, where creativity and collaboration intertwine to shape the future of the life sciences and beyond," says Dr. Rezac. "This event embodies the spirit of progress and discovery, offering a platform for groundbreaking ideas and breakthrough solutions. It is here, amidst the vibrant atmosphere of innovation in our region, that I feel empowered to champion LBG's vision, connect with fellow trailblazers, and collectively forge a brighter tomorrow. I applaud BioKansas for the vision and leadership to create such a diverse and novel environment to share ideas and collaborate with colleagues, new and old."
The unique event features conferences, musical entertainment, and a brewery showcase.
To learn more, visit https://theinnovationfestival.com/.