Our small molecule discovery and early development consulting services offer subject matter expertise (SME) across all stages of drug discovery and early development to include hit finding, lead optimization, candidate selection, and positioning for IND enablement. Our computational and medicinal chemists have extensive experience in designing drugs with improved potency and selectivity while simultaneously optimizing physicochemical, ADME and safety properties.  We can help you progress your drug discovery project by filling in capability gaps, advising on strategies, identifying and managing external resources (CROs), supporting due diligence efforts, or providing assistance with proposals for government funding.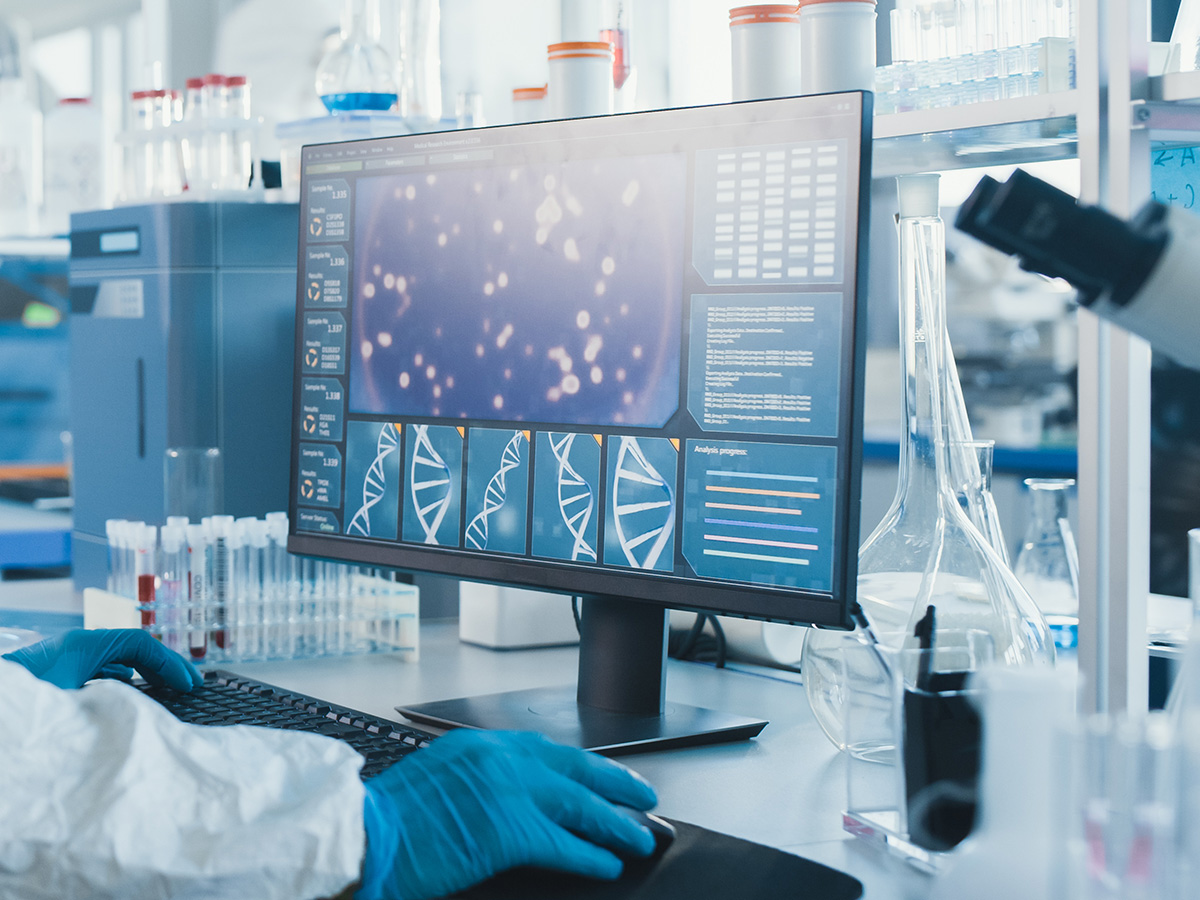 Our consultants have extensive industry experience with molecular modeling, drug design, and synthesis.  We help clients define a Target Product Profile (TPP) along with a clear strategy to develop compounds capable of meeting the objectives defined in the TPP.  Working closely with you, we can assist with the selection and validation of targets, the development of target- specific (e.g., GPCRs, kinases) compound libraries, the rapid identification of new chemical matter against your target of interest (hit identification), and the development of structure-activity relationships (SAR).
Once lead chemical matter is in-hand, we help clients assess and prioritize hit compounds for druggability, novelty, synthetic feasibility, and overall structural attractiveness.  Then, as part of the lead optimization process, we can integrate in silico modeling, physicochemical properties, structural novelty, and attractiveness, in vitro ADME data, and in vitro potency and selectivity data into the design of new compounds to advance your program.  We can also manage the iterative cycles of drug design, drug synthesis, and drug evaluation that drive the lead optimization process. Importantly, our consultants incorporate fundamental pharmacokinetic and pharmacodynamic principles into the lead optimization process to ensure that your final product has the attributes of a high-quality Clinical Candidate.
We provide subject matter expertise (SME) across all stages of drug discovery and early development, including:
Target selection / validation and in silico protein homology and biologics modeling
Target specific library development and high throughput virtual screening
Pharmacophore modeling, QSAR, chemical informatics, molecular dynamics, and free energy simulations
Hit identification, validation, and prioritization
Medicinal, synthetic, and computational chemistry
Structure- and ligand-based drug design
Synthetic route design
Lead optimization

Potency, selectivity, physicochemical properties, in vitro ADME, safety

Clinical candidate selection (including due diligence on in-licensing products)
CRO selection / management
Data interpretation and strategic consulting
For more information about how we can support your Discovery efforts, please contact Thijs Beuming, Ph.D.