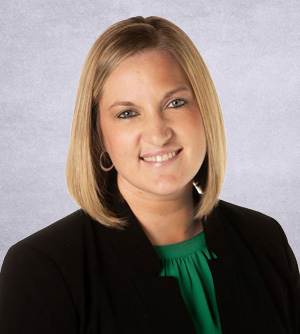 Dr. DeDonder is a skilled and experienced Quality Assurance professional and analytical scientist. She brings extensive experience in developing, implementing, and maintaining quality management systems to a broad clientele at the Latham BioPharm Group. As an Associate Consultant, she works closely with clients to deliver Quality Management, Continuous Quality Improvement, auditing, knowledge management, and Quality Assurance services to enable successful and compliant GMP and GLP programs.
Dr. DeDonder also brings with her 12 years of regulatory experience from her time with the Kansas Department of Agriculture. In her role as Project Manager, she provided project management support to the Agribusiness Services Division, analyzed federal regulations and rules for their impact to the agency and stakeholders, and served as the scientific liaison between the agency and federal partners. Most recently, Dr. DeDonder served as the Laboratory Program Manager. In this position, she was responsible for the management and oversight of all day to day operations of the laboratory program. She provided both technical guidance and QA oversight to a team of 16 scientists providing regulatory testing while ensuring compliance with ISO/IEC standards. Dr. DeDonder was the project lead for the "concept to completion" planning and oversight of the construction of a brand new, multimillion-dollar state-of-the-art laboratory. During her tenure, Dr. DeDonder was successful in securing new funding to increase the capability and capacity of the laboratory. She authored and was awarded seven grants, totaling $6.65M in federal funding.
Dr. DeDonder earned a B.S. in Biology from Emporia State University, and a M.S. and Ph.D. in Pathobiology from Kansas State University with heavy emphasis on vector borne diseases and food safety and security.