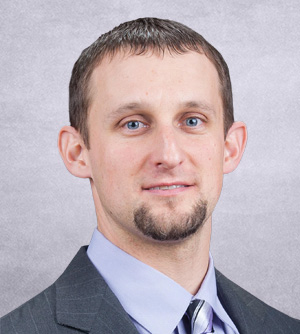 Dr. DeDonder is a Senior Consultant in LBG's Discovery, Nonclinical, and Animal Health team with more than 10 years of experience as a senior professional in veterinary and nonclinical pharmaceutical development and clinical veterinary medicine. He possesses advanced subject matter expertise in the area of food and companion animal medicine, antimicrobial resistance, and clinical pharmacology. In addition, he provides a wealth of knowledge in study protocol design and development, study budgeting and management, in-life execution, and study report completion for exploratory, proof of concept, marketing, and pivotal GCP (VICH GL9) and GLP (21 CFR Part 58) studies.
Prior to joining LBG, Dr. DeDonder served as Chief Operating Officer, Director of Clinical Services, Attending Veterinarian, IACUC veterinary member, and Investigator/Study Director at the Veterinary & Biomedical Research Center, Inc. (VBRC). In these positions, he was responsible for all facets of project and facility management in a GLP-compliant, AAALAC-accredited, high-containment, multi-species research environment. While at the VBRC, he consulted with clients to help build sustainable research and development programs and ensure their projects output clinically relevant data on the path towards product registration/approval.
Dr. DeDonder holds an appointment as an Adjunct Faculty member in the Department of Clinical Sciences at the Kansas State University College of Veterinary Medicine. He has published more than 40 research articles, book chapters, and veterinary textbooks.
Dr. DeDonder holds a B.A. in Chemistry from Emporia State University, a B.S. in Animal Science and Industry, an M.S. in Veterinary Biomedical Sciences, a Ph.D. in Pathobiology, and a DVM from Kansas State University. He is also a Diplomate of the American College of Veterinary Clinical Pharmacologists (DACVCP).