We have supported numerous medical device programs across the spectrum of medical device types, including therapeutic devices, wearables and sensors, medical software applications, and drug delivery systems. Our team of experts can support your company in early-stage product development by helping you navigate the funding landscape, assisting in developing rational and actionable marketing and regulatory strategies, and developing target product profiles that best position your company's product for success.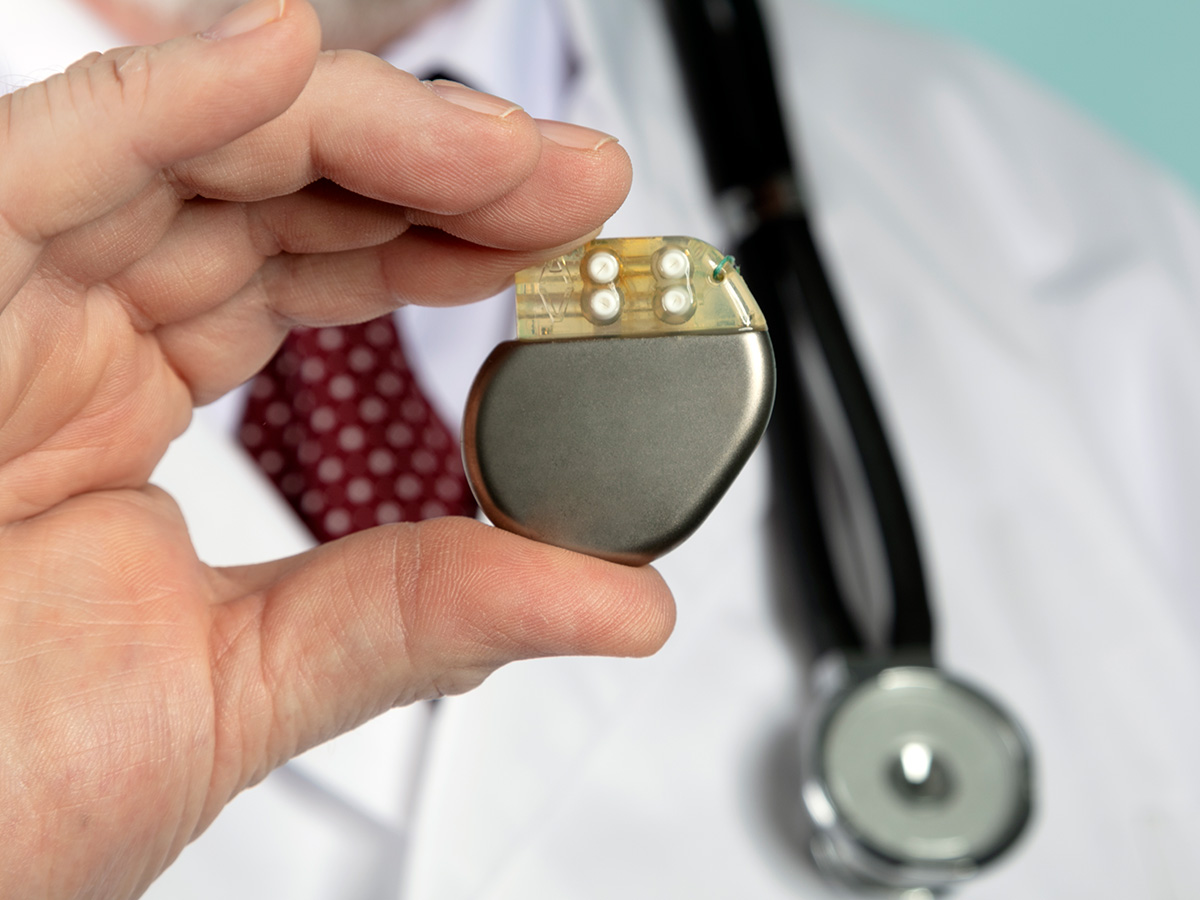 As products become more mature, we assist with the development and implementation of regulatory plans, develop non-clinical and clinical testing plans, assess the market landscape to identify new opportunities, help you understand the fully loaded device costs, and provide tools and guidance to help reduce cost by optimizing the manufacturing and distribution processes. By providing support from product conception to commercial maturity, we serve as your long-term partner and help you find the best path to success.
Our team has extensive experience in drug delivery systems and in development programs for autoinjectors, aerosol delivery systems, and microneedle patches. We have also assisted in the assessment of manufacturing efficiency and conducted ISO and GMP compliance audits. Specific drug delivery program support provided includes managing government-sponsored development programs for medical countermeasure focused autoinjectors, conducting regulatory and commercial assessments of the global microneedle array market, building manufacturing cost models for an oral delivery device, and conducting a market landscape analysis of neonatal inhalers.
For other types of medical devices, our team has experience developing regulatory plans and 510(k) submissions of therapeutic and imaging devices, overseeing the development of wearable devices/sensors including medical software applications, and leading development teams for handheld ultrasound devices to FDA and CE regulatory clearance. We have also helped several device companies secure funding by supporting grant submissions and development of pitch decks. In addition, our team has extensive experience in medical software regulatory compliance and design controls and has overseen audits per FDA 21 CFR 820 and ISO13485, design process planning per IEC60601 (medical device) and IEC62304 (software as a medical device), and ISO14971 (hazard/risk analysis), on numerous systems, and assisted in developing systems that were HIPAA compliant for both direct patient interactions and for clinical trial data.
Our Medical Devices Services include:
Regulatory affairs and compliance support: ISO and GMP compliance audits, security and privacy assessments, global regulatory plans, regulatory submission support
Manufacturing and development support: target product profile (TPP) development, cost modeling, clinical and non-clinical testing design, automation assessment, manufacturing partner due diligence
Commercialization support: assist in the development of global commercialization plans, market landscape analysis, competitive analysis
Funding support: assist in finding suitable non-dilutive funding opportunities, proposal development, management of government-funded programs, development of investor pitch decks and business plans.
In addition, our core services support Medical Device development efforts, including the following:
Functional Product Development Expertise

Chemistry, Manufacturing and Controls (CMC)
Drug Discovery
Nonclinical plan development and execution
Clinical development and clinical study execution
Regulatory strategy and guidance
Quality assurance
Program Management
Vendor Selection and Management

Comprehensive Non-dilutive Funding Support

Opportunity assessment and strategic outreach/positioning
Proposal/Solution development
Contract negotiation
Program and contract management
Compliance and cost accounting services
Product development support/expertise
Overall Agency/NGO relations

Strategic Consulting Services

Strategic Planning
Financial Modeling
Market Research
Supply Chain Network Development & Optimization
Market Access/Launch
Due Diligence
Technology Scouting
For more information about how we can support your medical device efforts, please schedule an appointment to speak with one of our specialists today.