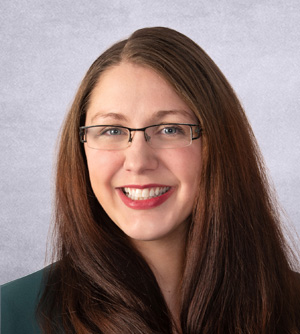 Sarah Herring is a Senior Associate Consultant with the Discovery, Nonclinical and Animal Health Sector of Latham BioPharm Group. Dr. Herring utilizes her knowledge of federal regulations and nonclinical study design, execution, and management to provide subject matter and technical expertise to a broad portfolio of sponsors engaged in pivotal IND/NDA-enabling studies.
Prior to her current role, Dr. Herring held positions at two established contract research organizations. Most recently, Dr. Herring performed the role of Study Director and scientific reviewer in the Toxicology group at Charles River Laboratories. During this time, Dr. Herring provided pre-study advisement pertaining to overall study design to US-based and international clientele and directed numerous non-GLP and GLP-compliant (21 CFR Part 58) and/or OECD-adherent acute or subacute toxicology and/or pharmacokinetic (PK) studies in both large and small animal species. In addition, Dr. Herring was responsible for independently conducting in-depth scientific reviews of study materials for the Toxicology group with the aim of ensuring scientific accuracy and compliance with applicable regulations (i.e., GLP, EPA, etc.). Dr. Herring also acted as the site functional lead for Standard Exchange of Nonclinical Data (SEND) conversion providing study-specific technical expertise on SEND submission, current SEND guidelines, and SEND scope to site Study Directors and clientele. Prior to her time at Charles River Laboratories, Dr. Herring provided technical expertise, study management, and report writing assistance on FDA-regulated and non-regulated DoD (i.e., DTRA)- and DHHS (i.e., BARDA and NIH)-funded early development, PK, and efficacy studies and toxicology support for commercial clientele at MRIGlobal.
Dr. Herring received a Ph.D. in Pharmacology and Toxicology from the University of Kansas and a B.S. in Biology from Northwest Missouri State University and is published in several peer-reviewed journals.