Several tea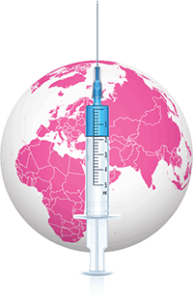 m members are attending the World Vaccine Congress on April 18 – 21 in Washington, D.C., including Dr. Josh Speidel, Managing Partner, and Dr. Bob Huebner, Principal Consultant.
Dr. Speidel leads the development and execution of LBG's Government Services as well as operations for the company. He previously led the significant expansion of LBG's Product Development Management and Strategic Consulting service offerings into areas of vaccine, cell and gene therapy, medical devices, and diagnostics.
Dr. Huebner is an experienced biotechnology program manager with more than 30 years of research experience with viral and microbiological pathogens and expertise in the biologics industry, pandemic preparedness, group management, and program management.
Additional team members attending the event include Frank Orlowski, Director, Business Development; Dr. Allen Duplantier, Principal Consultant: Dr. Rachel Schmitz, Senior Consultant; and Gervan Williams, Senior Consultant.
In addition, LBG is also exhibiting at the World Vaccine Congress, which is the "largest, most-established meeting dedicated to vaccines." The conference unites attendees, allowing them to network, share knowledge, and address critical issues related to the pandemic. LBG attends this invaluable industry event every year.