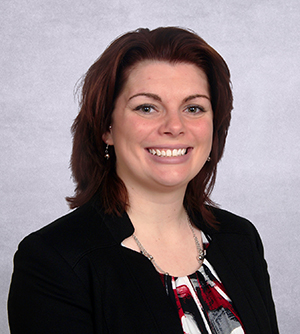 Dr. Schmitz is a chemist with more than five years of experience in the life sciences industry, providing program management and technical support on government-funded programs. She is actively involved in supporting clients by providing programmatic support as well as helping manage the successful planning and delivery of programs. She has also supported numerous programs in medical countermeasures, defense, and pandemic response across multiple agencies within HHS and DoD.
As a Senior Consultant at LBG, Dr. Schmitz supports Government Services by helping clients navigate, secure, and manage non-dilutive funding across multiple funding agencies and technologies. She helps clients identify non-dilutive funding opportunities and assists in the strategic engagement with relevant U.S. Government agencies and non-governmental organizations (NGOs). In addition, Dr. Schmitz leads LBG's Proposal Development offering, which helps clients develop solutions and costs, write technical and cost proposals, and successfully submit full proposals, white papers, abstracts and/or enhanced white papers.
Dr. Schmitz is a physical chemist with extensive research experience in optical spectroscopy and metal-enhanced fluorescence. Her research experience is focused on the synthesis of fluorescent nanomaterials and the characterization of their optical properties through the use of UV-vis spectroscopy, fluorescence and phosphorescence spectroscopy, time-correlated single photon counting (TCSPC), and lasers utilizing ocean optics software. Dr. Schmitz has written and assisted with several peer-reviewed scientific journal articles and presented her research at multiple scientific conferences.
Dr. Schmitz earned her B.S. in Chemistry from West Virginia Wesleyan College and her Ph.D. in Chemistry from the University of Maryland, Baltimore County.