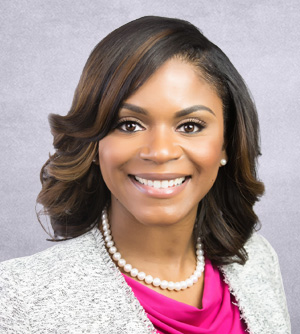 Ms. Brewer is an accomplished senior executive with a demonstrated track record of developing innovative contracting strategies and compliance outcomes, executing contract portfolios in excess of $15.2 billion, and leading multidisciplinary teams to accomplish large-scale change. Her expertise includes redesigning contracts and subcontracts processes to align with regulatory requirements and corporate performance objectives, integrating data and processes across disparate systems to drive improvements in outcomes, and leading post-merger integration activities for Fortune 500 government contractors. As LBG's Director of Government Contracts, Ms. Brewer leverages her legal expertise and her contracting proficiency to assist clients with establishing, maintaining, and managing their government contract requirements. She also helps clients navigate the government contract negotiation process.
Ms. Brewer's extensive federal contracting background includes roles within the Office of the Secretary of Defense, the U.S. Navy, the Defense Logistics Agency, the U.S. Army Corps of Engineers, the U.S. Air Force, and the Department of Homeland Security. In her last federal role as a senior member of the Defense Procurement and Acquisition Policy (OUSD/AT&L) staff, she developed acquisition regulations and guidance for approximately 35,000 contracting professionals that streamlined acquisition processes across the federal government and improved contract execution outcomes in excess of $400 billion in annual contract spend.
A civic-minded leader, Ms. Brewer serves on the Superintendent's Committee for Equity and Excellence, the Advisory Council for Arlington County's MLK Day of Service, the University of Cincinnati College of Law's Dean Advisory Board, and is the President of the Board of Directors for Bridges to Independence. She is a graduate of the Key Executive Leadership Program at American University, where she earned an MPA. Ms. Brewer also holds a BSW from the University of Tennessee at Chattanooga and a JD from the University of Cincinnati. In addition, she is a graduate of Leadership Arlington and is licensed to practice law in Virginia.