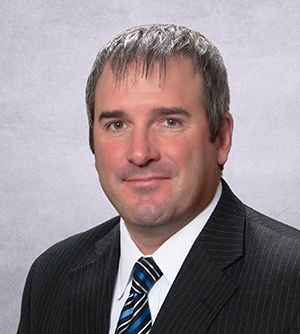 Mr. McGinnis has more than 20 years of international business development, strategic planning, marketing, program management, and general management experience in the Pharmaceutical and Biotechnology industries. He also has senior-level experience in both the commercial and government sectors and a strong track record achieving organizational growth targets.  A Partner at LBG, Mr. McGinnis is responsible for strategic support of LBG's Government Services business segment, leading other strategic company initiatives, and supporting the successful acquisition and execution of new opportunities. He also serves as a strategic consultant to clients targeting non-dilutive funding and provides general management support and leadership to the firm. Mr. McGinnis has successfully managed U.S. government programs in the past and actively supports ongoing company program management efforts for clients.
In addition to his role at LBG, Mr. McGinnis also serves as the Chief Business Officer for Public Health Vaccines, LLC, a privately held biotech company that develops vaccines against emerging infectious diseases, and is responsible for leading and overseeing all of the company's business activities. Prior to joining LBG, he served as Director of New Business for DynPort Vaccine Company (DVC), a reputable biodefense product development organization within the Fortune 200 company CSRA, and was responsible for leading the company's new business activities and functions in the U.S. government sector. In addition, Mr. McGinnis was actively engaged with various HHS and DoD agencies and relevant industry collaborators, e.g., Pharma/Biotech, CROs, and CMOs. As part of this role, he was responsible for all aspects of new business, including providing strategic oversight of both technical and budgetary aspects of proposals in response to U.S. government medical countermeasure advanced development program solicitations.
Before joining DVC, Mr. McGinnis worked at ICON Clinical Research as Executive Director of Sales and at MedTrials, Inc. as the Associate Director of Business Development & Marketing. He also held various leadership roles with global business development and marketing responsibilities for the CROs in the Biopharmaceutical, Pharma, and Medical Device industries. In addition, his previous experience also includes working at Aerotek, a multibillion dollar staffing company based in Baltimore, Maryland, where he provided strategic marketing support and leadership to multiple divisions of the company.
Mr. McGinnis earned a B.S. in Business Administration from Towson University, an MBA from Loyola University Maryland, and an M.S. in Biotechnology from Johns Hopkins University.