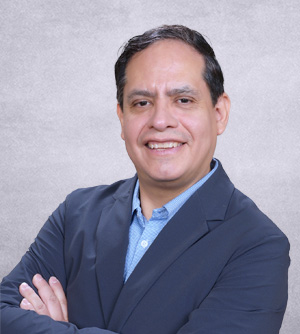 Dr. Silva has more than 17 years of experience in medical devices and in vitro diagnostics. As a Principal Consultant at LBG, he supports and grows the Medical Devices and Diagnostics sector with a focus on IVDs and serves as a primary Subject Matter Expert (SME) on projects involving IVD.
Before joining LBG, Dr. Silva was an interdisciplinary scientist and reviewer in the Biomedical Advanced Research and Development Authority (BARDA) within the U.S. Department of Health and Human Services for 12 years. During this time, he provided scientific and program management expertise in identifying, addressing, and coordinating biodefense research initiatives relevant to the development of assigned diagnostic tools or other medical countermeasures for public health medical emergencies, including chemical, biological, radiological, nuclear agents, pandemic influenza, and emerging infectious diseases.
In addition, Dr. Silva managed complex projects and programs and provided technical oversight of manufacturing, testing, clinical and non-clinical, regulatory, and quality aspects of advanced development and acquisition programs for diagnostics. He was also the program lead responsible for program management, administration, and evaluation of advanced development of nanotechnology and other technologies for use in medical countermeasures.
As part of his program management experience with BARDA, he administered many multimillion dollar contracts and grants. He also provided scientific and program management expertise in identifying, addressing, and coordinating research initiatives relevant to the development of medical countermeasures. Dr. Silva has expertise in analyzing concepts and factors during the development of criteria–establishing priorities relative to long, mid- and short-range management strategy. His responsibilities included conducting inspections of projects for performance surveillance of processes, problem investigation and resolution, validation of corrective action, and technical coordination, as well as the development of operating budgets for maintaining facilities and systems, including review and approval of all requests that obligated resources to ensure alignment with the goals and objectives of the organization. In addition, he also has expertise with the management of complex federal acquisition processes.
Most recently, Dr. Silva actively participated in the development of medical countermeasures to the SARS-CoV-2 pandemic on behalf of the U.S. Government. Prior to his time at BARDA, he worked in the women's health field, where he held numerous positions, including subject matter expert, team lead, technical scientist, scientific affairs manager, and principal regulatory scientist.
Dr. Silva holds a Ph.D. in molecular virology from Trinity College Dublin and a B.S. in Biology from Hunter College in the City of New York.