Selection of a CDMO can lead to successful clinical trials, approved NDAs, and product approvals. LBG's Georgia Sloboda, Managing Director, CMC, and Patrick Falvey, Principal Consultant, who have been invited to speak at CPHI Frankfurt, will share their insight on the CDMO selection process on November 1 – 3 in Germany.
Their presentation will address LBG's customized approach to successful CDMO selection, which includes several factors, such as cost/capital, capacity, competence, and compliance; CMC considerations; Quality considerations; engagement and transparency; timelines and project alignment; and long-term perspective.
Ms. Sloboda has more than 30 years of experience in the biotechnology/pharmaceutical industry with emphasis in the vaccines and oncology space. Her background includes experience in Quality Operations, Quality Systems and Compliance, Board of Health Inspection Management, Manufacturing Operations/Tech Transfer, CMO Oversight, and Regulatory Compliance.
Mr. Falvey has more than 30 years of research, managerial, and technical experience in the pharmaceutical and biotechnology industries. He has held various positions of responsibility and leadership in Operations, Quality Assurance, and Compliance and believes in collaboration among individuals and groups to effect positive change and improvement.
CPHI Frankfurt is considered the go-to event for pharma professionals seeking to stay relevant and up to date in a rapidly changing industry. Each year, CPHI unites more than 100,000 pharmaceutical professionals through exhibitions, conferences, and online communities to network, identify business opportunities, and expand the global market.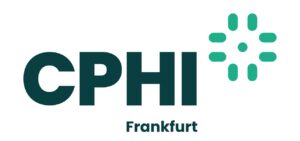 To learn more, visit CPHI Frankfurt | Where Business Meets Science.