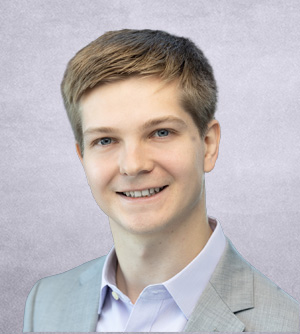 Mr. Curtin is an experienced proposal manager with expertise in non-dilutive funding opportunity identification. He previously worked at Customer Value Partners, Inc. (CVP) as a Senior Growth Analyst, managing large teams of technical experts in delivering competitive proposals for both healthcare and civilian agencies. He drove solicitation identification and proposal development for the Department of Health and Human Services (HHS) and National Institutes of Health (NIH) accounts at CVP, assisting executives in identifying, developing, and executing strategies to pursue opportunities based on strategic value and technical capabilities. In addition, Mr. Curtin contributed to CVP's growth by leading proposal efforts and securing more than $200 million in non-dilutive funding during his four-year tenure.
Prior to his role at CVP, Mr. Curtin worked as a research assistant in a neuropathology lab, where he used innovative technologies, such as optogenetics, to study the potential use of stem cells to treat traumatic brain injuries and diseases.
Mr. Curtin received his B.A. in Behavior Biology from Johns Hopkins University with a minor in Entrepreneurship and Management.