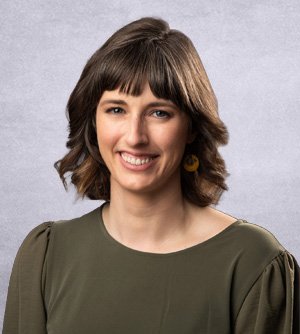 Dr. Deborah Roby is a physiologist by training, with 10 years in the life sciences. She has 8 years of experience in Alzheimer's disease and diabetes research from Saint Louis University and Vanderbilt University. She also has 2 years of experience in plant science research design from her time at Monsanto. Her expertise in live animal disease modeling extends from progressive disease development models, diet-induced obesity models, and conditional knock-out models. She has experience in intricate techniques including hyperinsulinemic-euglycemic clamping in live, conscious mouse and is adept at behavior model development, multiple forms of tissue and live animal imaging, and a wide array of laboratory assays. Dr. Roby has managed multiple collaborative projects during her research years, the success of which is owed to her communication abilities and understanding of time courses in the research world. She has presented her research at the American Diabetes Association, Society for Neuroscience, and UC Irvine Neurobiology of Learning and Memory conferences. Dr. Roby interned at the Vanderbilt University Center for Technology Transfer and Commercialization where she worked with a team to develop a new pest control product and worked closely with corporate alliance managers to promote various technologies from Vanderbilt researchers. She worked as a freelance scientific editor and has experience communicating scientific topics for a broad audience through her work with Vanderbilt University's intercollegiate periodical Vestigo and Basic Sciences Newsletter.
Dr. Roby is an Associate Consultant at Latham BioPharm Group where she provides program support and management for government and commercial programs, assists in technical review of new life science products, and oversees tracking of project-specific budgets.
Dr. Roby received her Ph.D. in Pharmacology and Physiology from Saint Louis University and completed her postdoctoral training in the Molecular Physiology and Biophysics department at Vanderbilt University. Her B.S. is in Biological Sciences from Truman State University. Her work is published in peer-reviewed journals.