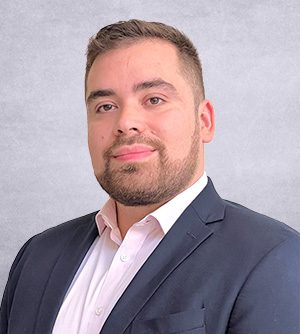 Mr. Milan has more than 10 years of experience in the in vitro diagnostics sector with a focus on development of novel diagnostic assays across a myriad of technological platforms. This experience also includes working in the private clinical diagnostic sector, federal government agencies, contract research organizations, and healthcare enterprises. At LBG, Mr. Milan supports analytical applications across various projects as a subject matter expert on biochemistry assay development. He also supports grant writing processes.
Before joining LBG, Mr. Milan completed a training fellowship at the Centers for Disease Control and Prevention, where he worked on developing new mass spectrometry-based assays for national-scale biomonitoring work. He went on to join the Cleveland Clinic healthcare enterprise as their Team Leader for Clinical Biochemistry Development and developed novel diagnostic assays across LC-MS/MS, HPLC-UV/VIS, ELISA, RT-PCR, and automated chemistry analyzers, which were applied to in vitro diagnostics as well as the contract research organization branch of the institute that Mr. Milan oversaw as team leader.
After this role, he joined USAID as a Senior Laboratory Technical Consultant on the Health Policy + project for Palladium International during the initial phase of the COVID-19 pandemic and provided technical support to the health ministries of Honduras and El Salvador. He also successfully implemented RT-PCR testing for SARS-CoV-2 in the region.
Mr. Milan received a B.S. in Neuroscience – Analytical Chemistry from Georgia State University in Atlanta, Georgia.