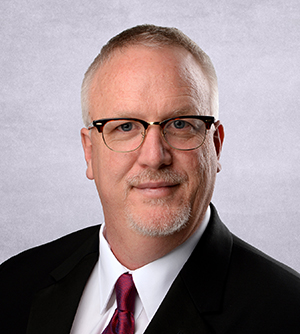 Dr. Alcorn is an experienced clinical chemist and molecular biologist with more than 25 years of experience in the healthcare industry. He began his career at the University of North Carolina, where he focused on sexually transmitted diseases pathobiology and vaccine development. However, Dr. Alcorn has worked in a variety of healthcare sectors throughout his career, including reference laboratories, medical device manufacturing, medical software development, in vitro device development, and pharmaceutical development. He has extensive experience in infectious diseases and served as the laboratory director at LabCorp's Center for Molecular Biology and Pathology, where he developed advanced clinical assays and managed a laboratory that generated more than $50 million in revenue. In addition, Dr. Alcorn was Director of Clinical Affairs at Janssen Diagnostic, Inc. and helped bring new diagnostics and software to the global market to support the launch of drugs for the treatment of HIV and HCV.
Dr. Alcorn has also overseen the development and global commercialization of medical devices, including a handheld ultrasound device and wearable sensors for monitoring ECG and patient vitals. He also served on the scientific advisory board for Roche Diagnostics for several years as well as for other diagnostic companies. In addition, Dr. Alcorn has authored numerous publications, book chapters, and international clinical chemistry guidelines. Throughout the years, he has also gained significant experience in global reimbursement, health economics, and commercialization. Moreover, he has experience in device and diagnostic regulations and is currently an adjunct professor at the Johns Hopkins University's graduate regulatory science department, where he teaches courses in IVD regulation and translational biotechnology.
Dr. Alcorn is a HIPAA Privacy and Security Expert and served as the privacy officer for a health medical records system. He received a Ph.D. from the University of Sciences in Philadelphia and a B.S. in Chemistry from the University of Virginia.