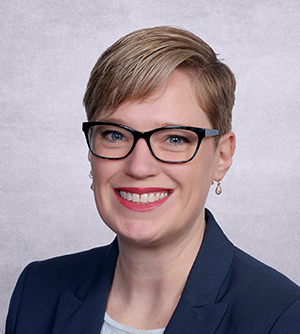 Ms. Speidel has extensive experience in ensuring cGxP compliance within biologic, pharmaceutical and medical device industries, with a focus on Quality Assurance.  As a Global Quality professional, she is committed to working with teams to create and maintain the highest possible quality standards.  Ms. Speidel brings considerable technical expertise in cGxP compliance consistent with global regulations and industry expectations.
At Latham BioPharm Group, Inc., she is an Associate Director and supports multiple clients to assure their phase appropriate programs meet or exceed industry cGxP requirements by drafting and implementing corporate Quality Management Plans, Quality Manuals, Quality Policy's, Device Management File, Risk Assessment, SOPs, providing audit support by conducting vendor qualification through routine scheduled audits, batch record, review, approval and disposition of lots and labels, deviation and CAPA identification to closures, interpretation and leadership to ICH and international quality standards, and resolution of product quality issues including both drug substance and drug product manufacturing.
Previously, Ms. Speidel served as a QA Supervisor at AstraZeneca.  Her responsibilities included supervision, support, lead and direction of the QA Document team at the Frederic site and representation of QA in cross-functional global quality teams.  Prior to AstraZeneca she was a production supervisor at the Merck & Co. West Point facility for Pneumovax 23 and Pedvax HIB products.  She was also a validation operation scientist conducting field inspections for validated vaccine manufacturing systems for Pneumovax 23, Gardasil HPV, Pedvax HIB, and Multi-drug resistant Staphylococcus Aureus. Ms. Speidel was an Operating Room Nurse at University of Pennsylvania Hospital. She is an Army trained Combat Medic 91B and received the Army Achievement Medal in June 1998 for work instrumental in the accomplishment of the clinical support mission.
Ms. Speidel received her B.S., Grantham University, and her M.S. from Johns Hopkins University where she is Currently enrolled in Regulatory Science. She earned her Nursing Associates degree from Manor College and her Field Medic in the United States Army Medical School, 91B.