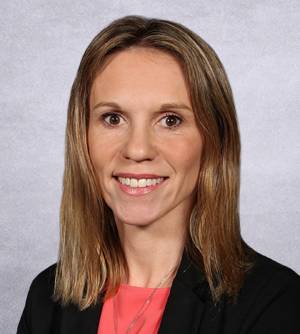 Cassidy Cantin has worked within the Life Sciences industry for almost 15 years, providing Program Management and Product Leadership with specific experience navigating products and programs through the non-dilutive funding landscape.  Ms. Cantin has worked on a variety of program types including medical countermeasures, warfighter readiness and pandemic response.  In addition to her non-dilutive funding program experience Ms. Cantin also brings Business Development and Marketing expertise to the team. As an Associate Director for Latham BioPharm Group (LBG), Ms. Cantin leads the Government Services team, where she helps clients navigate, secure, and manage non-dilutive funding. Ms. Cantin uses her knowledge of alliance management, program management and contract compliance to successfully execute on non-dilutive funded projects.
Prior to LBG, Ms. Cantin was the Senior Manager of Business Development and Marketing at Pfenex Inc., a biologics company focused on biosimilar development. In addition to her business development and marketing responsibilities there, there she managed government sponsored programs.
Ms. Cantin holds an MBA from San Diego State University with an emphasis in entrepreneurship and market research. She did her undergraduate work at University of California, San Diego where she earned a B.A. double major in Economics and Public Health. Ms. Cantin was the 2018 President of Women In Bio, an organization of professionals committed to promoting careers, leadership, and entrepreneurship for women in the life science and currently serves on the Board of Directors.