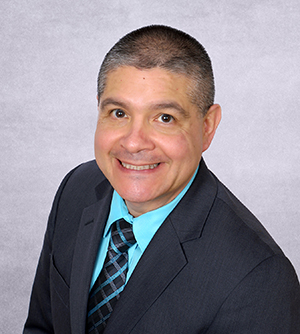 Dr. Casillas is a business strategic professional and biochemical toxicologist with more than 28 years of nonclinical development experience identifying workable solutions for novel products in the Medical Countermeasures (MCM) and Companion Animal Health markets. His expertise includes 20 years managing CRO chem/bio containment and preclinical facilities, along with more than 350 staff. He provides a proven customer focus and value creation for global clients, with demonstrated success in establishing strategic partnerships and cross-functional teams to develop new revenue streams and drive growth.
Dr. Casillas formerly served as VP, Strategic Global Health Security (MRIGlobal), VP, CBRN Business Integration (Battelle), and VP, Biomedical S&T (Battelle), where he established strategic and tactical plans to facilitate awards of more than $900 million in multi-year contracts with government, industry, and academia. He has worked with government-funded small/large Pharma, virtual Biotech, and Academia, as well as the top small/large Global Animal Health companies, the DoD (e.g., DTRA, JPEO, DARPA), DHHS (e.g., BARDA, NIH, FDA, CDC), and DoE to develop national defense, public/animal health MCMs. In addition, Dr. Casillas has overseen or consulted on hundreds of nonclinical projects for non-GLP and pivotal IND/NDA-enabling GLP studies (primarily FDA Animal Rule applications), target animal safety studies, toxicant and/or drug delivery, and formulation/device feasibility. He also played a management/program/scientific role for nine EUA or FDA licensed medical CBRN defense products.
Moreover, Dr. Casillas' extensive work experience includes a variety of additional roles.  A Colonel in the U.S. Army Reserve, he serves as a CBRN medical defense SME for senior leaders. He holds positions on the Boards of the Missouri Biotechnology Association, KSU-Olathe, and KU-Edwards and was previously on the Kansas City Animal Health Corridor Board. Dr. Casillas is also an Adjunct Professor in the Department of Pharmacology & Toxicology, Rutgers University and a Fellow of the Academy of Toxicological Sciences. In addition, he is an author/co-author of 43 peer-reviewed publications and six book chapters.
Dr. Casillas received a Ph.D. in Biochemistry and a B.S. in Microbiology from Georgia State University and was a Post-Doctoral Fellow in the Department of Biochemistry, Center in Molecular Toxicology, at the Vanderbilt University School of Medicine.