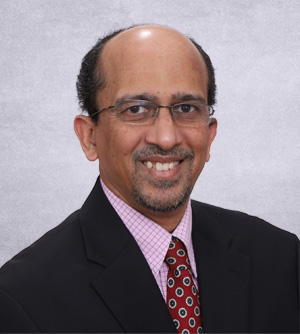 Mr. Venkatesan has 24 years of research, managerial, and technical experience in Pharmaceutical, Biotechnology, and Consumer Healthcare industries. Throughout his career, he has held several positions of increasing responsibility in Technical Services and Quality Organizations, where he managed technical teams and led complex technical projects in many areas. In addition, Mr. Venkatesan has a background in Pharmacy and Biology and has explored Science and Technology areas to solve complex challenges in Manufacturing, Process Improvement and Scale Up, Technical Transfer, and several technology innovations. He brings a strong quality and innovation culture to any organization.
Mr. Venkatesan was a Senior Manager of Quality Assurance Engineering and Validation for an oncology gene therapy product for Legend Biotech. Under his leadership, the firm successfully completed its first PAI inspection by the FDA with no observations. Prior to this role, he was a Senior Manager of Technical Services for a GSK-Pfizer joint venture for several popular consumer brands and medical devices. At Pfizer, he was a Senior Manager of Global Technology and Engineering, and he has provided technical services for multiple pharmaceutical products throughout the years. During this time, he also managed five CMOs while supporting global Pfizer sites.
Mr. Venkatesan has completed numerous technical transfers of many dosage forms, new product launches, regulatory filings, and vendor audits. He is a Dare-to-Try Innovation Coach and has helped project teams innovate to address diverse challenges. A thought leader with a creative mind, he originated and implemented several process innovation ideas. He was a network subject matter expert for Cleaning Validation and a Validation Manager for Pfizer's blockbuster Prevnar-13 vaccine. Prior to that, he was a Principal Scientist for many branded and generic products at Wyeth Pharmaceuticals.
Mr. Venkatesan holds a Bachelor of Pharmacy and a Master of Sciences (Biological Sciences) dual degree from Birla Institute of Technology and Sciences in Pilani, India. He also earned a Master of Pharmaceutics from the University of Mississippi.