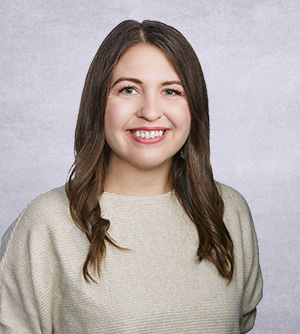 Ms. Mayo has more than 10 years of experience in academic research laboratories and nonprofit organizations, including seven years of experience in project and program management. As an Associate Consultant at LBG, she provides program management support to government and client-related projects and also works as a Project Manager for government and commercial product development projects.
Before joining LBG, Ms. Mayo previously worked as a Project Manager at Connected DMV, where she supported their Global Pandemic Prevention and Biodefense Center. She focused on the strategic planning of the AHEAD100 initiative to stockpile human monoclonal antibodies for the top 100 pandemic potential pathogens.
In addition, Ms. Mayo worked at Vanderbilt Vaccine Center for six years, where she built and managed a project management team that supported the efficient operations of the Center's large research portfolio. In this role, she managed the laboratory's collaborative projects by overseeing project planning, stakeholder relationships, communication efforts, and project schedule and scope management. She also oversaw the Intellectual Property and Human Subjects strategies and led process improvement initiatives within the Center.
Ms. Mayo received a B.S. in Psychology from Middle Tennessee State University and a Project Management Professional (PMP) certification from the Project Management Institute (PMI). She is currently pursuing an MBA.