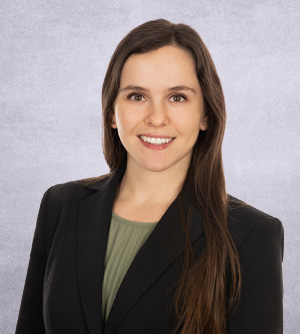 As a Senior Analyst at LBG, Ms. Frye provides support and management for government and commercial programs.  Ms. Frye assists clients in the identification of non-dilutive funding opportunities, works to secure funding through her support of proposal development and ultimately helps to manage non-dilutive funded programs. Ms. Frye also supports market research programs by gathering both primary and secondary research to help companies make informed decisions.
Ms. Frye has an educational background in genetics and molecular biotechnology. Throughout her academic career, she gained life sciences experience by teaching college-level genetics courses, participating in research symposiums, and working as a graduate student consultant to life sciences companies in the Research Triangle Park in North Carolina.
In addition, she has previous experience with the U.S. Department of Health and Human Services (HHS) in the drafting of commercialization plans for two NIH Phase II SBIR grant proposals and one NSF Phase II SBIR grant proposal for biotechnology start-ups.
Ms. Frye received a B.S. in Genetics with a minor in Psychology, a Master of Microbial Biotechnology degree, and a Molecular Biotechnology certificate from North Carolina State University.