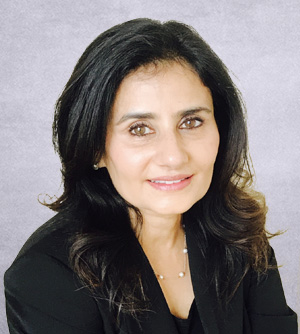 Anushri Singhvi is an experienced professional and entrepreneur with over 20+ years of experience in research and development in the pharmaceutical and biotechnology industry supporting product development, portfolio, program and alliance management in both private and public sectors.
Anushri's professional career began at Merck & Co., Inc., where she started as a scientist in analytical development and later moved into project management and integration.  In her role as a project manager at Merck, Anushri supported the development and licensure of the human papilloma virus (HPV) vaccine (Gardasil®).  At PATH, Anushri was responsible for managing several public-private partnerships in vaccine development for a number of diarrheal diseases. At MedImmune (now Astra Zeneca), Anushri supported the product development teams for early-stage vaccine candidates as well as the infectious disease innovative medicines (iMED) therapeutic area.
Anushri co-founded Serenta Biotechnology, a company focused on developing a vaccine against staphaloccocus aureus.  At Serenta, Anushri licensed technology from an academic institution, recruited a senior management team, advanced the program using contract research organizations (CROs), and raised capital through a grant from the State of Maryland and formed a strategic partnership with an international vaccine company.
Anushri serves as a Principal Consultant at Latham Biopharm supporting clients on integration and management of multiple global vaccine programs against the SARS-CoV2.
Anushri received a Bachelor of Science degree in Botany from the University of Rajasthan (India) and a Master of Science in Environmental Sciences from Rutgers University in New Brunswick, NJ.