Peter Latham

President and Managing Partner
Peter Latham has twenty years in general management and thirteen years in financial, strategic and business development consulting to the biotech industry. As founder and president of New Venture Advisors, Inc., then BioPharm Services, Inc. (which became Latham BioPharm Group), Mr. Latham has worked with a variety of companies ranging from large pharmaceutical companies to biotechs, venture capitalists and start-up entities. He has served as Acting President and on a variety of boards for clients ranging from start-ups to publicly traded companies. Prior to this, Mr. Latham was V.P. Engineering and Licensing for Drug Delivery Development, Inc. (DDD) where he managed the US operations and negotiated several large licenses for a drug delivery firm based in France. Prior to DDD, Mr. Latham was Subsystem Manager at McDonnell Douglas responsible for all of the cargo handling systems and interiors on the USAF C-17 program.
Mr. Latham holds a B.S. in Mechanical Engineering from Rensselaer Polytechnic Institute, an M.S. in Management from Massachusetts Institute of Technology's Sloan School, and is a certified Program Manager (PgMP) with the PMI.
Connect with Peter Latham
Michael McGinnis

Partner
Michael McGinnis has more than twenty years of international business development, strategic planning, marketing, program management and general management experience in the Pharmaceutical and Biotechnology industries. He has senior-level experience in both the commercial and government sectors, and a strong track record of achieving organizational growth targets. At LBG, Mr. McGinnis is a Partner in the firm and responsible for strategic support of LBG's Government Services business segment, leading other strategic company initiatives, and supporting the successful acquisition and execution of new opportunities. He also serves as a strategic consultant to clients targeting non-dilutive funding and provides general management support and leadership to the firm. He has successfully managed US Government programs in the past, and actively supports ongoing company program management efforts for clients. In addition to Mr. McGinnis' role at LBG, he also serves as the Chief Business Officer for Public Health Vaccines, LLC; a privately held biotech company developing vaccines against emerging infectious diseases. He is responsible for leading and overseeing all of the company's business activities. Prior to LBG, as Director of New Business for DynPort Vaccine Company (DVC – a reputable biodefense product development organization within the Fortune 200 company CSRA), Mr. McGinnis was responsible for leading the company's new business activities and functions in the US Government sector. He was actively engaged with various HHS and DoD agencies, and relevant industry collaborators, i.e., Pharma/Biotech, CROs, and CMOs. As part of this role, Mr. McGinnis was responsible for all aspects of new business, including providing strategic oversight of both technical and budgetary aspects of proposals in response to US Government medical countermeasure advanced development program solicitations. Prior to joining DVC, he worked at ICON Clinical Research, as Executive Director of Sales, and at MedTrials, Inc. as the Associate Director of Business Development & Marketing and held various leadership roles with global business development and marketing responsibilities for the CROs in the Biopharmaceutical, Pharma and Medical Device industries. His previous experience also includes working at Aerotek, a multi-billion-dollar staffing company out of Baltimore, MD, where he provided strategic marketing support and leadership to multiple divisions of the company.
Mr. McGinnis earned a B.S. in Business Administration from Towson University, an M.B.A. from Loyola University Maryland, and an M.S. in Biotechnology from Johns Hopkins University.
Connect with Michael McGinnis
Joshua Speidel, Ph.D.

Partner
Dr. Speidel leads Government Services helping our clients identify, win and execute on government grants and contracts. He formerly lead the development and execution Product Development Management, Strategic Consulting, and Medical Device / Diagnostic Development sector offerings at LBG providing subject matter expertise and advisory services on pharmaceutical product development, mergers and acquisition, strategic business development, and due diligence to clients. Dr. Speidel is a biotechnology product development professional with experience from pre-discovery through lifecycle management of mature products destined for the HHS Pandemic Influenza Vaccine Stockpile. Dr. Speidel provides technical expertise, program management and federal contract compliance support to clients. He has led teams in the submission of proposals resulting in $400M of awards. As a Health Scientist for the U.S. Department of Health and Human Services (HHS), Biomedical Research and Development Authority (BARDA), he led efforts to establish the core capabilities to support the licensure of medical countermeasures in the areas of manufacturing capacity, product development, clinical studies, and long-term stockpiling. At BARDA, Dr. Speidel was responsible for the post-licensure management of three pandemic influenza vaccine stockpile programs, one advanced development program for a licensed recombinant influenza vaccine, and the Clinical Studies Network program. The total contract values of these efforts were in excess of $17 billion. Earlier, while consulting to the U.S. Defense Advanced Research Projects Agency (DARPA), Dr. Speidel created programmatic concepts that were pitched to DARPA's director and resulted in excess of $250M in contract awards, was the technical point of contact for two teams in the "Accelerated Manufacturing of Pharmaceuticals" program which pioneered efforts in recombinant vaccine production, and was the project manager for their $100M response to the H1N1 pandemic that built three tobacco based manufacturing facilities and advanced a pre-discovery stage vaccine candidate through a Phase 1 Clinical Trial, on time and on budget.
Dr. Speidel received a Ph.D. in Physiology and Biophysics from Cornell University, a M.Sc. in Biochemistry and Biophysics from the University of Houston and a B.S. in Biochemistry and Molecular Biology from Pennsylvania State University.
Connect with Joshua Speidel
Russell Newton

Managing Director
Mr. Newton has over thirty years of experience in the design and management of technical development programs often working directly with government agencies. He has managed the design, build and validation of specialized pharmaceutical automation systems and instruments and the development of advanced concepts for manufacturing of pharmaceuticals. In his last position, Mr. Newton was Division Manager at Foster Miller, now QinetiQ North America, where in addition to building the business segment, he managed the early stage development of a technology for manufacturing drug products in a miniaturized system for battlefield applications. Prior to Foster Miller, Mr. Newton was Director of Thermal Technologies for OHM Remediation Services where he was responsible for the design, installation and validation of chemical process systems under the EPA Superfund program . In these capacities and at Latham BioPharm Group, Mr. Newton has won and managed projects working with the U.S. Navy, Army Corps of Engineers and DARPA.
Mr. Newton holds both a B.S. and an M.S. in Mechanical Engineering from Tufts University and is an active member of ISPE, PMI, and ALA.
Connect with Russell Newton
Georgia Sloboda

Managing Director
Georgia Sloboda has over 30+ years of experience in the biotechnology/pharmaceutical industry with emphasis in the vaccines and oncology space. Georgia's background includes experience in Quality Operations, Quality Systems and Compliance, Board of Health Inspection management, Manufacturing Operations/Tech Transfer, CMO oversight and Regulatory Compliance. As the Senior Director of Global Quality Systems for Celgene, Georgia was responsible for implementing best in class solutions across the GxP's for Document Management, Risk Management, Deviations Management, Complaint management and Laboratory Management. During her tenor, she was responsible for developing the global roadmap and portfolio of best in class systems for the organization. With the acquisition of Celgene in 2019, Georgia led the Quality organization as the GMP lead for the Integration program with Bristol Myers-Squibb.
Prior to that role, Georgia served as the Site Head of Audits and Compliance for Pfizer. In that role, Georgia led the compliance organization for the site to manage best in class processes for Inspection management and audit readiness, Quality Governance Council, Specification limits and review team, global supplier management and organizational management across the network. The team was also successful in leading the PAI efforts for the oncology business for Pfizer, a first in class facility that is licensed to manufacture Mylotarg®. In addition, Georgia served as a Quality lead for the Hospira/Pfizer integration. As the Director of Quality Assurance, Georgia was responsible for Quality oversight for drug substance and formulation of Pfizer's next generation pneumococcal conjugate vaccine, Prevnar 13®. Georgia's experience includes product development oversight, analytical method approval, validation, supplier management, contract laboratory oversight, manufacturing, stability, specifications, and commercialization. Georgia has in depth experience working with key suppliers, contract laboratories, CMO's and closed system and sterile filling technologies.
Georgia has a B.S. in Business Administration and an MBA in Finance and Marketing from St. Thomas Aquinas College. Georgia is active with the PDA Metro Chapter and has presented on topics related to Compliance and Auditing.
Connect with Georgia Sloboda
Timothy Alcorn, Ph.D.
Managing Director, Medical Devices and Diagnostics
Dr. Timothy Alcorn is an experienced clinical chemist and molecular biologist with more than 25 years of experience in the healthcare industry. Throughout his career he has worked in a variety of healthcare sectors including reference laboratories, medical device manufacturing, medical software development, in vitro device development, and pharmaceutical development. He has extensive experience in infectious diseases having been the laboratory director at LabCorp's Center for Molecular Biology and Pathology where he developed advanced clinical assays and ran a laboratory that generated over $50 million in revenue. In addition, he was Director of Clinical Affairs at Janssen Diagnostic Inc. where he helped bring new diagnostics and software to the global market to support the launch of drugs for the treatment of HIV and HCV. Dr. Alcorn has also overseen the development and global commercialization of medical devices including a handheld ultrasound device and wearable sensors for monitoring ECG and patient vitals. Dr. Alcorn served on the scientific advisory board for Roche Diagnostics for several years as well as other diagnostic companies. In addition, he has authored numerous publications, book chapters, and international clinical chemistry guidelines. Over the years Dr. Alcorn has also gained significant experience in global reimbursement, health economics, and commercialization. Additionally, Dr. Alcorn has experience in device and diagnostic regulations and is currently an adjunct professor at the Johns Hopkins University's graduate regulatory science department where he teaches courses in IVD regulation and translational biotechnology.
Dr. Alcorn is a HIPAA Privacy and Security Expert and served as the privacy officer for a health medical records system. Dr. Alcorn started his career at the University of North Carolina working on sexually transmitted diseases pathobiology and vaccine development.
 Connect with Timothy Alcorn
Robert P Casillas, Ph.D., Fellow ATS

Director, Discovery, Nonclinical, & Animal Health Consulting
Dr. Casillas is a business strategic professional and biochemical toxicologist with over 28 years' nonclinical development experience identifying workable solutions for novel products in the Medical Countermeasures (MCM) and Companion Animal Health markets. This includes 20 years managing CRO chem/bio containment and preclinical facilities, along with over 350 staff. He provides a proven customer focus and value creation for Global clients, with demonstrated success in establishing strategic partnerships and cross-functional teams to develop new revenue streams and drive growth. Dr. Casillas formerly served as VP, Strategic Global Health Security (MRIGlobal); VP, CBRN Business Integration (Battelle); and VP, Biomedical S&T (Battelle), where he established strategic and tactical plans to facilitate awards of over $900M in multi-year contracts with government, industry, and academia. He has worked with government funded small/large Pharma, virtual Biotech, and Academia, the top small/large Global Animal Health companies, the DoD (i.e., DTRA, JPEO, DARPA), DHHS (i.e., BARDA, NIH, FDA, CDC), and DoE to develop national defense, public/animal health MCMs. He has overseen or consulted on 100's of nonclinical projects for non-GLP and pivotal IND/NDA-enabling GLP studies (primarily FDA Animal Rule applications), target animal safety studies, toxicant and/or drug delivery, and formulation/device feasibility. He played a management/program/scientific role for nine EUA or FDA licensed medical CBRN defense products. Dr. Casillas is also a Colonel in the U.S. Army Reserve and serves as a CBRN medical defense SME for senior leaders. Dr. Casillas serves on the Boards of the Missouri Biotechnology Association, KSU-Olathe, and KU-Edwards, and previously on the Kansas City Animal Health Corridor Board. He is an Adjunct Professor in the Department of Pharmacology & Toxicology, Rutgers University, and a Fellow of the Academy of Toxicological Sciences. He is an author/co-author of 43 peer-reviewed publications and 6 book chapters.
Dr. Casillas received his Ph.D. in Biochemistry and B.S. in Microbiology from Georgia State University and was a Post-Doctoral Fellow in the Department of Biochemistry, Center in Molecular Toxicology, at the Vanderbilt University School of Medicine.
 Connect with Robert Casillas
Joseph Rininger, Ph.D.

Director, Cell and Gene Therapy
Dr. Rininger possesses over eighteen years of experience in basic biomedical research and biopharmaceutical product development program management with an emphasis on vaccines, adjuvants and gene therapy. As the Senior Director, Influenza at Protein Sciences Corporation (PSC), Dr. Rininger was the program manager of a BARDA contract for the advanced development and commercialization of Flublok®, the first approved recombinant hemagglutinin-based subunit vaccine for influenza. This encompassed planning and leading a cross-functional team in the execution of tasks involving all areas of recombinant vaccine development (process development, formulation development and stability, pre-clinical efficacy and toxicology, quality control/quality systems, process and facility validation, manufacturing process transfer, regulatory affairs and clinical development).
Prior to that role, he served as Director of Business Development and worked to secure new CMO programs, grew an established research product business unit evaluated in- and out-licensing of technology and performed writing and submission of NIH grant funding opportunities. He has solid skills in international business development, strategy and alliance management; working with CMOs, CROs, medical device company sterile filling technology, For the CMO projects PSC, he successfully oversaw project teams for the development of upstream and downstream processes for transfer to cGMP manufacturing of four vaccine candidates and two biologics. He also has experience in product development and program management of rAAV-based gene therapies and had a supportive regulatory role in the approval of Glybera, the first gene therapy to attain marketing approval. He has also supported three rAAV development programs for orphan diseases and authored the CMC section for a program that has entered human clinical trials.
Dr. Rininger earned a Ph.D. from Cornell University in Toxicology and a B.S. in Marine Biology with a Concentration in Biotechnology from Fairleigh Dickinson University. He has several awarded and pending patents and is well published in industry magazines and peer-reviewed journals.
Connect with Joseph Rininger
Frank Orlowski

Director, Strategic Consulting
Mr. Orlowski leads LBG's Strategic Consulting services helping Global Life Science Clients across LBG's Practice areas with strategic advisory including Commercialization, Market Access, M&A/Divestitures, Buy-Side/Sell-Side Due Diligence, and Organization Optimization.
As a Retired Pfizer Executive, Mr. Orlowski worked for over 25 years in positions of increased responsibility in Finance, Strategy, & Operations. Frank lead the Supply Chain & Finance functions across Asia, Eastern Europe, South America, & The Middle East, developing business, operational & financial market access product localization strategies. He had direct financial control of a $2 Billion Yearly Operating Plan, managing a team of over 300 in-country finance colleagues across 35 Global Markets. In an Entrepreneurial-Type Role at Pfizer, building new markets from the ground-up, Frank consistently demonstrated expertise to work in multi-cultural environments in over 35 countries partnering with influential in-country organizations & governments in complex negotiations to localize manufacturing production & commercialization of over 10,000 product SKU's to help exceed Pfizer's global growth targets. Frank was Pfizer's most important China Market Expert, growing it to the First Billion Dollar Revenue Pharma Country outside the US & Europe. Through Pfizer's acquisitions of Warner-Lambert, Pharmacia, King, Wyeth & Hospira, Frank was an Integration Leader designing & implementing combined organizational, financial processes & systems across all functions in new global shared services. Including successful & sustainable organization & cost optimization strategies. As a Due Diligence Expert in Manufacturing for Pfizer, Frank also lead over 45 market-specific acquisition/JV Initiatives, partnering with in-country financial institutions, family offices, and governments, to develop combined revenue-generating strategies
Mr. Orlowski currently sits on The Board of The American Cancer Society, where he advises for their new Philanthropic Impact Fund, Bright Edge. Mr. Orlowski received an MBA in International Finance from NYU Stern School of Business and a BS in Accounting from Providence College
Connect with Frank Orlowski
Gretchen Stup

Director, Project Management
Gretchen Stup has more than twenty total years of experience working in a scientific environment and in the management of government contracts. She is currently employed by Latham BioPharm Group where she serves as the Director of the Project Management Office (PMO). In this role, she oversees Post-Award program management services providing direction and structure to LBG program management processes and ensuring high quality support across all of LBG's projects. Prior to that, Ms Stup served as a Principal Consultant at LBG, delivering program management and systems integration support to government and client related projects for companies of varying sizes. She is a certified Project Management Professional (PMP) and much of her experience lies in total project lifecycle management. Ms. Stup has successfully managed multiple government contracts, including Plague, Tularemia, Ebola, Anthrax, and Marburg vaccine development projects. She supported the development of Vaccinia Immune Globulin (VIGIV), which was one of the first FDA-licensed biodefense products. Besides her in-depth experience in the management of government (including Prime) contracts, she has been involved in the management and oversight of various subcontracting organizations, ranging from small R&D facilities to large, complex CMOs and CROs. Ms. Stup has experience with the Animal Rule and has supported FDA filings and negotiations through product licensure. During her tenure at LBG, Ms. Stup has prepared and delivered multiple project management trainings to the industry, including: Project Management in the Life Sciences, Risk Management, and How Good Leadership Can Make or Break Project Success. Prior to working in Program Management at LBG and previously at DynPort Vaccine Company (DVC), she co-developed and implemented DVC's comprehensive Risk Management program, and worked as a Quality Assurance specialist at Boston Biomedica, Inc. (now Pressure BioSciences, Inc.).
Ms. Stup has a Bachelor of Science degree from Shepherd University and is a Project Management Professional (PMP) as certified by the Project Management Institute.
Connect with Gretchen Stup
Janetta Brewer, Esq

Director, Government Contracts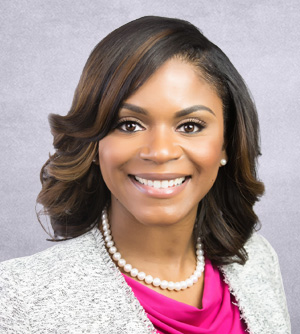 Ms. Janetta Brewer is an accomplished senior executive with a demonstrated track record of developing innovative contracting strategies and compliance outcomes, executing contract portfolios in excess of $15.2B, and leading multi-disciplinary teams to accomplish large-scale change. Her expertise includes redesigning contracts and subcontracts processes to align with regulatory requirements and corporate performance objectives, integrating data and processes across disparate systems to drive improvements in outcomes, and leading post-merger integration activities for Fortune 500 government contractors.  As a Director of Government Contracting for Latham BioPharm Group (LBG), Ms. Brewer leverages her legal expertise and her contracting experiences to assist clients with establishing, maintaining, and managing their government contract requirements.  She also assists clients through the government contract negotiation process.
Ms. Brewer's extensive Federal contracting background includes roles within the Office of the Secretary of Defense, U.S. Navy, Defense Logistics Agency, U.S. Army Corps of Engineers, U.S. Air Force, and Department of Homeland Security. In her last Federal role as a senior member of the Defense Procurement and Acquisition Policy (OUSD/AT&L) staff, she developed acquisition regulations and guidance for approximately 35,000 contracting professionals that streamlined acquisition processes across the Federal government and improved contract execution outcomes for in excess of $400B in annual contract spend.
Ms. Brewer is a graduate of the Key Executive Leadership Program at American University, earning a Master of Public Administration degree. She also earned a Bachelor of Social Work from the University of Tennessee at Chattanooga, and a Juris Doctor from the University of Cincinnati. A civic-minded leader, Ms. Brewer serves on the Superintendent's Committee for Equity and Excellence, the Advisory Council for Arlington County's MLK Day of Service, UC Law's Dean Advisory Board, as President of Board of Directors for Bridges to Independence. Ms. Brewer is a graduate of Leadership Arlington and licensed to practice law in Virginia.
Thijs Beuming, Ph.D.

Principal Consultant
Dr. Thijs Beuming leads the In Silico Drug Discovery Services at LBG. Dr. Beuming has more than 15 years of experience applying computational biophysics, computational chemistry, bioinformatics and cheminformatics to problems in biology and drug discovery, in academia and industry.
Prior to joining LBG, Dr. Beuming spent over a decade at Schrödinger, Inc, the global leader in providing computational chemistry and molecular modeling solutions to the biopharmaceutical and materials industries. Dr. Beuming had a leading role in the Application Science department at Schrödinger, where he managed project and customer support to clients in the NY, NJ and PA region. He has supervised technology implementations in a variety of fields, including ligand and structure based small molecule discovery, and biologics research. He also made extensive contributions to Schrödinger's in house drug discovery projects, in his role as Research Leader in the Drug Discovery Applications Group.
Dr. Beuming has made key contributions to novel methodologies to key problems in computational chemistry, including the study of protein flexibility, protein solvation, thermodynamic binding affinity calculations, and small molecule and peptide docking. His work has been documented in over 50 peer-reviewed articles and reviews.
Dr. Beuming holds a Masters degree in Medicinal Chemistry from the Vrije Universiteit in Amsterdam, the Netherlands. He obtained his Ph.D. in Physiology and Biophysics from Weill Medical College at Cornell University, where he focused on elucidating structure function studies of neurotransmitter transporters. He serves as adjunct professor of Computational Biomedicine at Weill Medical College at Cornell University.
Connect with Thijs Beuming
Robert Huebner, Ph.D.

Principal Consultant
Dr. Robert Huebner is an experienced biotechnology program manager with over twenty-five years of research experience with viral and microbiological pathogens and expertise in the vaccine industry, group management, and program management. Throughout his career, he has worked for a variety of organizations, large pharma companies, government agencies, and a contract research organization, holding positions of increasing responsibility at each. Most recently, while working at the Biomedical Research and Development Authority (BARDA) of the Department of Health and Human Services, Dr. Huebner held several positions including Acting Director of the Influenza Division, Deputy Director and Chief of Universal Influenza Vaccine Development. While serving as Acting Director, he was responsible for over 50 programs valued in excess of $5 billion, highlighted by the licensure of three new types of influenza vaccines, and approval of a new near patient diagnostic platform for influenza and RSV. Prior to BARDA, at the Midwest Research Institute, now MRIGlobal, Dr. Huebner grew the client base for the biotechnology section he managed, bringing in awards from: the Department of Homeland Security for pathogen sensor development; the FDA's Center for Food Safety and Applied Nutrition for pathogen detection in food; DynPort Vaccine Corporation (DVC) for assessment of vaccines in animal models; and other industrial clients for aerosol sciences studies. Dr. Huebner started his career as a bench scientist and group leader at Connaught Laboratories, now Sanofi Pasteur, working on applied research to develop new and improved vaccines against Lyme disease, influenza, Dengue, Japanese Encephalitis, malaria and pneumococcal disease.
Dr. Huebner received a Ph.D. in Molecular Biology and Microbiology from Tufts University in Boston, MA and a B.S. in Biology from Carnegie Mellon University, Pittsburgh, PA.
Connect with Robert Huebner
Patrick Falvey

Principal Consultant, Product Development
Patrick Falvey has over 30 years of research, managerial and technical experience in the Pharmaceutical and Biotechnology Industries. He has enjoyed various positions of responsibility and leadership in Operations, Quality Assurance, and Compliance and believes in collaboration among individuals and groups to effect positive change and improvement.
Patrick has previously been a Senior Team Lead for Pfizer with responsibility for the manufacture of Prevnar 13 vaccine, (prevention of pneumococcal meningitis) one of the world's most successful vaccines. He has hosted and responded to various agency audits including FDA, EMA, SFDA (China) and was responsible for overall Department Inspection Readiness program. He has led and been responsible for a team of Investigation and Compliance specialists that closed hundreds of investigations and commitments to maintain state of compliance. He has onboarded & designed GMP training programs for new college graduates for introduction to Aseptic & Cleaning Qualification programs to support multiple aseptic manufacturing lines and has managed site GMP Training/Safety programs. Patrick has worked with a variety of companies ranging from large pharmaceutical companies to start-up ventures.
Patrick received his Bachelor of Science in Biochemistry from University College Cork in Ireland, Masters of Science (Industrial Pharmacy) from Long Island University in Brooklyn, and his Master of Business Administration from Iona College in New Rochelle NY.
Allen Duplantier, Ph.D.

Principal Consultant, Product Development
Dr. Duplantier is a medicinal chemist with 20 years of industry and 8 years of government experience in drug discovery and development. He has worked in all stages of early drug development including hit-to-lead, lead optimization, candidate selection and IND submission. He was a Laboratory Supervisor and Design Lead at Pfizer in the therapeutic areas of neuroscience, inflammation, allergy, and respiratory diseases, and had leadership roles on a variety of multi-disciplinary project teams. These efforts led to the delivery of four clinical drug candidates giving him the opportunity to be part of several clinical candidate development teams. Dr. Duplantier spent 2 years as a Senior Advisor at DTRA where he managed the discovery and development of medical countermeasures (MCMs) to chemical weapons, was personally responsible for a $32M per year portfolio of projects, and lead a team to stand up an ADME center for the DoD. More recently, as a contractor at USAMRIID he has had leadership roles in the identification and optimization of therapeutics for the treatment of viral and bacterial infections, and toxin poisoning. He was a key contributor to USAMRIID's recent COVID-19 outbreak and 2014 EBOV outbreak responses to rapidly assess, evaluate, and prioritize externally partnered therapeutics. He is an Adjunct Lecturer for Johns Hopkins University's Advanced Academic Programs. He has published over 60 research articles, book chapters, and patent applications.
Dr. Duplantier received a Ph.D. in Organic Chemistry from the Massachusetts Institute of Technology, and a B.S. in Chemistry from the University of New Orleans.
Anushri Singhvi

Principal Consultant, Product Development
Anushri Singhvi is an experienced professional and entrepreneur with over 20+ years of experience in research and development in the pharmaceutical and biotechnology industry supporting product development, portfolio, program and alliance management in both private and public sectors.
Anushri's professional career began at Merck & Co., Inc., where she started as a scientist in analytical development and later moved into project management and integration.  In her role as a project manager at Merck, Anushri supported the development and licensure of the human papilloma virus (HPV) vaccine (Gardasil®).  At PATH, Anushri was responsible for managing several public-private partnerships in vaccine development for a number of diarrheal diseases. At MedImmune (now Astra Zeneca), Anushri supported the product development teams for early-stage vaccine candidates as well as the infectious disease innovative medicines (iMED) therapeutic area.
Anushri co-founded Serenta Biotechnology, a company focused on developing a vaccine against staphaloccocus aureus.  At Serenta, Anushri licensed technology from an academic institution, recruited a senior management team, advanced the program using contract research organizations (CROs), and raised capital through a grant from the State of Maryland and formed a strategic partnership with an international vaccine company.
Anushri serves as a Principal Consultant at Latham Biopharm supporting clients on integration and management of multiple global vaccine programs against the SARS-CoV2.
Anushri received a Bachelor of Science degree in Botany from the University of Rajasthan (India) and a Master of Science in Environmental Sciences from Rutgers University in New Brunswick, NJ.
Marco Daoura

Principal Consultant, Medical Devices and Diagnostics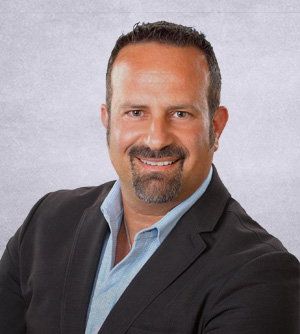 Marco has over 20 years of experience in medical device and digital health innovation. His career crosses multidisciplinary areas of product development, from corporate settings such as Philips Healthcare and Boston Scientific, to agile startups such as UltraLinq Healthcare and Novuson Surgical.  He recently led Open Innovation at Premera Blue Cross joining forces with national Payor plans to redirect non-emergent conditions to telemedicine and reduce costly Emergency visits.
Marco holds several patents and has launched multiple healthcare products. He has extensive experience taking ideations from design to product management and development, applying winning commercialization strategies, while following agile lean UX methodologies and complying with regulations. When Marco led an incubated Product team at Fujifilm Medical, he focused on outcome-driven ideation and commercialization, to launch a first-in-kind connected health solution at CES Digital Health Summit and generate $5M in revenue first year. When transitioning from R&D he led cardiovascular imaging marketing at Philips Healthcare, and created GTM plans that optimize product offerings and pricing for different markets. Through competitive differentiation, strategic positioning, and value messaging he gained 9% share in a $700M/Y market. When leading a cross-functional team of 8 Business Units at Philips Healthcare, he collaborated with BU leaders, to culture relationships, catalyze team dynamics and standardize on a single company-wide product serviceability platform that reduces hospital total-cost-of-ownership with value-add proactive preventative services, increasing company service revenue by 20%.
Marco supports his community by advising and mentoring incubators and startups at the University of Washington CoMotion Labs and Seattle Cambia Grove. He chairs the Northwest Tech Committee of Keiretsu angel investors and VC's,and chairs the Lake Washington Institute of Biomedical Devices.
Marco graduated from the University of Washington with both a Bachelor of Science in Electrical Engineering, and a Master of Science in Biomedical Engineering with focus on control theory and molecular biotechnology.
Cassidy Cantin

Senior Consultant
Cassidy Cantin has worked within the Life Sciences industry for the better part of a decade providing Program Management and Product Leadership with specific experience vaccine and biosimilar development, as well as Business Development and Marketing expertise. As a Consultant for Latham BioPharm Group (LBG), Ms. Cantin will continue to use her knowledge of program management to help clients manage the successful planning and delivery of their government and commercial programs. Her extensive skills in primary and secondary market research and competitive intelligence analysis will assist clients in making strategic decisions and developing their corporate strategy. Prior to LBG, Ms. Cantin was the Senior Manager of Business Development and Marketing at Pfenex Inc., a biologics company focused on biosimilar development. In addition to her business development and marketing responsibilities there, she managed government sponsored programs totaling over $500M and supported a number of successful government proposal efforts.
Ms. Cantin is a certified Program Management Professional (PMP) and holds an MBA from San Diego State University with an emphasis in entrepreneurship and market research. She did her undergraduate work at University of California, San Diego where she earned a B.A. double major in Economics and Public Health. Ms. Cantin was the 2018 President of Women In Bio organization of professionals committed to promoting careers, leadership and entrepreneurship for women in the life science and currently serves on the Board of Directors.
Connect with Cassidy Cantin
Christopher Peterson

Senior Consultant
Christopher Peterson is a certified PMI project management (PMP) and APICS supply chain (CSCP) project manager with over ten years' experience in validation, knowledge management, project management, and financial modeling in the Life Sciences industry. As a Senior Consultant with Latham BioPharm Group, Mr. Peterson provides project management services, conducts market research and strategic analysis, and executes financial models in support of company valuations. He brings substantial quality, validation, and documentation management expertise to his clients, including management of their products' life cycles. His clients include virtual companies through large pharma, and both private and public organizations.
Prior to joining LBG, Mr. Peterson was the business and technical lead at AstraZeneca for the implementation of a data aggregation and analytics software to support commercial process validation. In support of this project, he managed the coordination, configuration, validation, and implementation of the software including selection of the critical process parameters and source data systems, development of bioprocessing hierarchies, and creation of business processes and procedures. Mr. Peterson is also a subject-matter-expert in Microsoft's SharePoint, administrated a SharePoint-based document management system, and has significant proficiency with multiple Quality Systems and software platforms. Starting his biotechnology career at Merck and Co. as a validation engineer, Mr. Peterson led projects in autoclave load pattern remediation, cleaning and sterilization validation for routine manufacturing, and change management for cleaning and sterilization validation. At Merck, he developed his skills in validation SOP generation, protocol writing, study execution, final report writing and review, and, in a special project, created standardized, CBER-ready protocols and final reports.
Mr. Peterson earned both his Bachelor of Science and Master of Science degrees in Chemical Engineering at Drexel University and is a Project Management Professional (PMP) as certified by the Project Management Institute.
 Connect with Christopher Peterson
Dawn Speidel

Senior Consultant
Ms. Speidel has extensive experience in ensuring GxP compliance within both the biologic and pharmaceutical industries, with advanced subject matter expertise within Quality Assurance.  As a highly focused Global Quality professional, she is committed to working with development teams to create and maintain the highest possible quality standards.  Ms. Speidel brings considerable technical expertise in both biologics and small molecules as well as significant experience with GMP compliance consistent with global regulations and industry expectations.
At Latham BioPharm Group, Inc., she is a Senior Consultant and supports multiple clients to assure their development phase programs meet or exceed industry cGMP requirements by drafting and implementing corporate Quality Management Plans, Quality Manuals, Quality Policy's, providing audit support by conducting vendor qualification through routine scheduled audits, batch record; review, approval and disposition of lots and labels, deviation and CAPA identification to closures, interpretation and leadership to ICH and international quality standards, and resolution of product quality issues including both drug substance and drug product manufacturing.  Notably, she recently crafted a QA package for review by a German QP that received no comments.
Previously, Ms. Speidel served as a QA Supervisor at AstraZeneca.  Her responsibilities included supervision, support, lead and direction of the QA Document team at the Frederic site and representation of QA in cross-functional global quality teams.  Prior to AstraZeneca she was a production supervisor at the Merck & Co. West Point facility for Pneumovax 23 and Pedvax HIB products.  She was also a validation operation scientist conducting field inspections for validated vaccine manufacturing systems for Pneumovax 23, Gardasil HPV, Pedvax HIB, and Multi-drug resistant Staphylococcus Aureus. Ms. Speidel was an Operating Room Nurse at University of Pennsylvania Hospital. She is an Army trained Combat Medic 91B and received the Army Achievement Medal in June 1998 for work instrumental in the accomplishment of the clinical support mission.
 Connect with Dawn Speidel
Kimberly Weber

Senior Consultant
Kimberly Weber has more than 17 years of experience leading and performing research in academic and industry laboratories in the areas of immunology, cell biology, molecular biology, virology, microbiology, and assay development and validation, with more than five years of experience in the management of government and commercial contracts. Ms. Weber received her Project Management Professional Certification from the Project Management Institute.  She is currently employed by Latham BioPharm Group where she serves as a Consultant providing program management support to government and client-related projects for companies of varying sizes. Ms. Weber previously served as Project/Program Manager for the In Vitro Assay Services Department at Battelle managing highly complex biomedical research programs focused on assay development, diagnostic testing and evaluation, and nonclinical toxicology. Ms. Weber also served as a Research Scientist in the In Vitro Assay Services Department at Battelle where she led development and validation of immunology and molecular-based assays for biothreat, infectious disease, and pharmaceutical products targets. She began at Battelle as an analyst performing high-throughput sample analysis supporting infectious disease vaccine programs.
Ms. Weber began her career studying an in vitro model for Autosomal Dominant Polycystic Kidney Disease and is a graduate of Randolph-Macon College.
Connect with Kimberly Weber
Darrel J. Rezac, Ph.D.

Senior Consultant
Dr. Rezac provides subject matter and technical expertise, strategic consulting, and business and regulatory team support to a broad portfolio of sponsors, contract research organizations, academic institutions, as well as federal, state, and local government agencies. He brings a diverse range of experience along the pathway to approval including in depth knowledge of exploratory and pivotal study design, execution, and management with a keen aptitude and unique skill set for supporting programs for defense medical countermeasures, bio and agro-defense, nonclinical safety and efficacy and complete regulatory path for veterinary pharmaceuticals and biologics. Dr. Rezac has provided key development support and technical subject matter expertise to multiple COVID-19 medical countermeasure programs, including now clinical stage vaccine and antibody candidates. Previous to his current role, Dr. Rezac held several positions within a contract research organization serving as a Principal Scientist (Clinical Investigator/Study Director), Director of Business Development and Director of Business Operations, supporting and administrating all facets of operations for GLP compliant, high-containment contract research facility and business program. Dr. Rezac guided clients in both pivotal and non-pivotal research enabling the licensure of vaccines, antimicrobials, and insecticides/parasiticides, with key expertise in disease modeling and study design including adherence to GLP (21 CFR Part 58) and GCP (VICH GL9) compliance. Dr. Rezac's direct research and/or programmatic leadership has resulted in over 15 successful product registration submissions with commercial values greater than $750 million and non-dilutive funding awards of over $90 million. Dr. Rezac is a Captain in the United States Army Reserve, serving as a Microbiologist in the Medical Service Corps, the Vice Chair of the Board of Directors of BioKansas, and holds an appointment as an Adjunct Faculty member in the Department of Diagnostic Medicine/Pathobiology at his alma mater, Kansas State University. He has amassed 23 peer-reviewed journal articles or abstracts and routinely delivers invited lectures, media interviews and presentations to key industry decision makers where he is known as a dynamic and energetic communicator and strong leader.
Dr. Rezac holds a Ph.D. in Pathobiology, a M.S. in Metabolism/Nutritional Physiology, and a B.S. in Animal Science & Industry from Kansas State University.
Keith DeDonder, DVM, Ph.D., DACVCP

Senior Consultant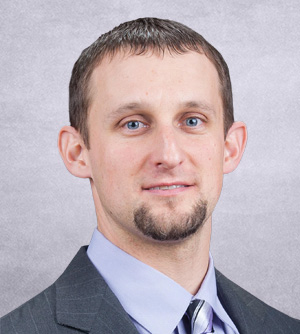 Dr. DeDonder is a Senior Consultant in the LBG Discovery, Nonclinical & Animal Health team with over 10 years of experience as a senior professional in veterinary and nonclinical pharmaceutical development and clinical veterinary medicine. He brings advanced subject matter expertise in the area of food and companion animal medicine, antimicrobial resistance, and clinical pharmacology. Dr. DeDonder provides a wealth of knowledge in study protocol design and development, study budgeting and management, in-life execution, and study report completion for exploratory, proof of concept, marketing, and pivotal GCP (21 CFR Part 58) and GLP (VICH GL9) studies. Prior to joining LBG, he served as Chief Operating Officer, Director of Clinical Services, Attending Veterinarian, IACUC veterinary member, and Investigator/Study Director at the Veterinary and Biomedical Research Center (VBRC). In these positions he was responsible for all facets of project and facility management in a GLP-compliant, AAALAC accredited, high-containment, multi-species research environment. While at the VBRC he consulted with clients to help build sustainable research and development programs and ensure their projects output clinically relevant data on the path towards product registration/approval. Dr. DeDonder also holds an appointment as an Adjunct Faculty member in the Department of Clinical Sciences at the Kansas State University College of Veterinary Medicine. He has published more than 40 research articles, book chapters, and veterinary textbooks.
Dr. DeDonder holds the following degrees: B.A. in Chemistry from Emporia State University, B.S. in Animal Science & Industry, M.S. in Veterinary Biomedical Sciences, PhD in Pathobiology, and DVM from Kansas State University. Additionally, he is a Diplomate of the American College of Veterinary Clinical Pharmacologists (DACVCP).
Rachel Schmitz, Ph.D.

Consultant
Dr. Schmitz is a Consultant at LBG, and is actively involved in supporting clients of different sizes and provides programmatic support, as well as helping to manage the successful planning and delivery of government and commercial programs. This includes writing technical weekly, monthly and contractual reports as well as the daily aspects of program support. Dr. Schmitz also provides technical support to programs and reviews new life science products. Additionally, she assists with internal Business Development activities. Dr. Schmitz is a physical chemist with extensive research experience in optical spectroscopy and metal-enhanced fluorescence. Dr. Schmitz' research experience is focused on the synthesis of fluorescent nanomaterials and the characterization of their optical properties through use of UV-vis spectroscopy, fluorescence and phosphorescence spectroscopy, time-correlated single photon counting (TCSPC), and lasers utilizing ocean optics software. Dr. Schmitz has written and assisted with several peer-reviewed scientific journal articles and presented her research at multiple scientific conferences.
Dr. Schmitz earned her Bachelor of Science in Chemistry at West Virginia Wesleyan College and her Ph.D. in Chemistry at the University of Maryland Baltimore County.
 Connect with Rachel Schmitz
Gervan Williams

Consultant, Product Development
As a consultant at LBG, Mr. Williams provides project management and program management support to client-related projects for companies of varying sizes. He is a biopharmaceutical and biotechnology product development professional with more than 10 years of experience, including laboratory benchtop testing, from discovery research to analytical development and post-formulation testing of marketed drugs like Treanda® and Provigil®. Mr. Williams is also a certified lean six sigma black belt (CLSSBB®) and has worked as a process improvement consultant where he helped emerging companies develop and initiate process improvement strategies to minimize waste and make processes more efficient.
Mr. Williams earned both his M.B.A in Strategic Leadership and Management, and B.A. in Biology and Biomedical Sciences from the University of Delaware. He served as a Research Fellow with the Nemours Biomedical Research Institute in Wilmington, DE, where he secured a $2M federal grant from the NIH to perform exploratory research in Neuroscience and Parkinson's Disease. He was recognized for thought-leadership with several publications in professional peer-reviewed scientific journals related to his research. Mr. Williams also served as a visiting research scholar in the research lab of Dr. David Juncker at the McGill University in Montreal, Canada, where he studied breakthrough technologies in nano-engineering.
Apurve Dhariwal

Consultant, Product Development
Apurve Dhariwal has significant experience in regulatory affairs working in groups such as strategy, Chemistry Manufacturing and Controls, Quality, and Operations for commercial and development products in the rare and generic drug space. He is experienced in the cross-functional preparation of pre- and post- approval regulatory submissions with a strong understanding of the drug development process and has a firm understanding of health authority regulations. Apurve has successfully contributed to various INDs and BLAs (MAA). He has an extensive knowledge of working with different regulators and has spent time working in quality assurance. The scope of his work has included leading implementation of validated tools, vendor management, audit and inspection. He has worked with biopharmaceutical companies such as Alexion Pharmaceuticals and Genzyme.
Mr. Dhariwal has a Bachelor's in Pharmacy from Oriental University, India and an M.S. in Regulatory Affairs in Drugs, Biologics and Medical devices from Northeastern University, Boston.
Matthew Fitzpatrick

Consultant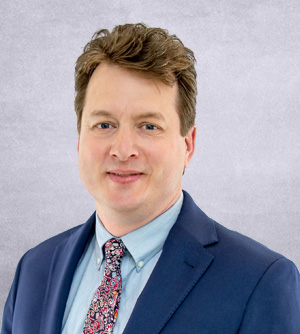 Matthew Fitzpatrick has over twelve years of regulatory operation experience in large pharmaceutical, biotech, and the contract research organization (CRO) industry. Mr. Fitzpatrick is skillfully experienced in compiling submissions using the electronic common technical document (eCTD) format for a range of regulatory submissions, including INDs and amendments, NDAs and supplements, Biologics License Applications (BLAs), pre-IND and NDA meeting requests and packages. Prior to joining Latham, Mr. Fitzpatrick was a Regulatory Operations Manager, Pearl Therapeutics, where he successfully managed the regulatory submission process, from the Investigational New Drug (IND) Application, through Phase III clinical trials, to the submission of the New Drug Application (NDA) for the approved respiratory product Bevepsi Aerosphere®. This encompassed planning and tracking of all the quality control (QC) activities related to final submission documents. Beginning with the regulatory filing of the IND application to the Food and Drug Administration (FDA) along with all subsequent IND amendments. Served as regulatory lead for the review and approval of Phase III clinical site documents, ensuring drug could be shipped to these approved sites. In support of the NDA submission, he handled the project tracking and coordination of the final QC review of all documents. Mr. Fitzpatrick served on a task force at GlaxoSmithKline to refine and improve the regulatory authoring process and streamline workflow. He handled the authoring of the validation documentation for the electronic publishing software upgrades. At Cato Research, Mr. Fitzpatrick managed the budgeting, selection, and implementation of new publishing software including Installation Qualifications (IQs), Operational Qualifications (OQs), and Performance Qualifications (PQs), for the compliance of electronic applications.
Mr. Fitzpatrick earned a Bachelor of Science degree in Human Services from Springfield College.
Karla U. Mack

Consultant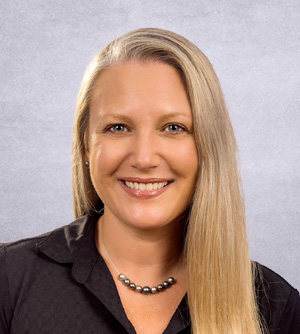 Ms. Mack has 15 years of experience providing research and technical writing support to military and civilian public health stakeholders to advance knowledge in the areas of chemical, biological, radiological, and nuclear defense. As a Consultant at LBG, she utilizes her multidisciplinary scientific background, writing expertise, and project management experience to support life sciences research for government and non-governmental organizations.
Ms. Mack previously served as a Principal Research Scientist at Battelle, where she partnered with diverse scientific teams to define emerging public health threats that impacted military health readiness. She also has experience as a medical writer and has supported the development of medical education materials and clinical study reports. In addition, she is proficient in proposal development and literature-based research assessments.
Ms. Mack holds an M.S. in Biotechnology and a graduate certificate in Biosecurity and Biodefense from University of Maryland University College, an M.S. in Professional Writing (Scientific) from Towson University, and a B.S. in Biology from Virginia Tech.
Lauren Schoukroun-Barnes, Ph.D.

Consultant, Cell and Gene Therapy
Dr. Schoukroun-Barnes is a PMI-certified (PMP) and an APICS-certified (CSCP) project manager. She is an analytical chemist and has extensive research experience in bioanalytical sensor fabrication and utilization, specifically for the detection of small molecule targets directly in biological matrices. Dr. Schoukroun-Barnes started her career as an Analytical Chemist at a small molecule CDMO , where she worked in an FDA and MHRA-regulated cGMP laboratory environment, running validation studies, completing tests for finished drug products (assay, impurity, and preservative methodologies) and samples (stability and release). She is proficient in several laboratory software platforms and analytical and electrochemical methodologies. Dr. Schoukroun-Barnes also has experience at a large molecule CDMO, where she supported the technical submission of proposal responses to RFP requests for non-cGMP and cGMP Drug Substance manufacturing. As such, Dr. Schoukroun-Barnes has extensive experience leading teams that include technical- and business-oriented personnel. Thus, she brings her knowledge to Latham BioPharm Group (LBG) leading and supporting multiple commercial and government programs, their planning and successful delivery. She leads and assists with the management of the day-to-day aspects of projects, and provides technical support, reviews new life science products and technologies, and assists with internal Business Development efforts.
Dr. Schoukroun-Barnes received her Bachelor of Science in Chemistry from Mount St. Mary's University and her Ph.D. in Analytical Chemistry from the University of Maryland Baltimore County. She has published several peer-reviewed scientific and business geared articles in various journals and presented her research at industry conferences.
Sarah K. Herring, Ph.D.

Senior Associate Consultant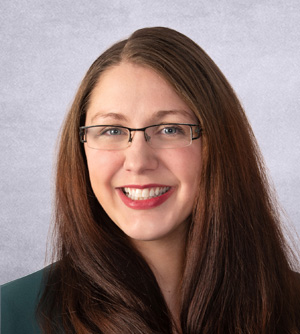 Sarah Herring is a Senior Associate Consultant with the Discovery, Nonclinical and Animal Health Sector of Latham BioPharm Group. Dr. Herring utilizes her knowledge of federal regulations and nonclinical study design, execution, and management to provide subject matter and technical expertise to a broad portfolio of sponsors engaged in pivotal IND/NDA-enabling studies.
Prior to her current role, Dr. Herring held positions at two established contract research organizations. Most recently, Dr. Herring performed the role of Study Director and scientific reviewer in the Toxicology group at Charles River Laboratories. During this time, Dr. Herring provided pre-study advisement pertaining to overall study design to US-based and international clientele and directed numerous non-GLP and GLP-compliant (21 CFR Part 58) and/or OECD-adherent acute or subacute toxicology and/or pharmacokinetic (PK) studies in both large and small animal species. In addition, Dr. Herring was responsible for independently conducting in-depth scientific reviews of study materials for the Toxicology group with the aim of ensuring scientific accuracy and compliance with applicable regulations (i.e., GLP, EPA, etc.). Dr. Herring also acted as the site functional lead for Standard Exchange of Nonclinical Data (SEND) conversion providing study-specific technical expertise on SEND submission, current SEND guidelines, and SEND scope to site Study Directors and clientele. Prior to her time at Charles River Laboratories, Dr. Herring provided technical expertise, study management, and report writing assistance on FDA-regulated and non-regulated DoD (i.e., DTRA)- and DHHS (i.e., BARDA and NIH)-funded early development, PK, and efficacy studies and toxicology support for commercial clientele at MRIGlobal.
Dr. Herring received a Ph.D. in Pharmacology and Toxicology from the University of Kansas and a B.S. in Biology from Northwest Missouri State University and is published in several peer-reviewed journals.
Gregory Daphnis

Senior Associate Consultant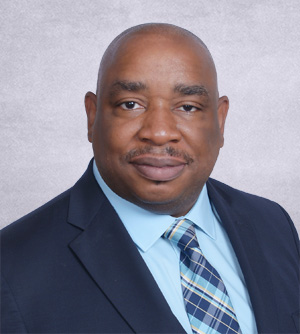 Gregory Daphnis is a seasoned Project Manager with more than 18 years of experience managing U.S. Government-funded projects.  His work in this space ranges from studies specific to infectious disease to programs focused on meeting the health care needs of the elderly. Mr. Daphnis is a Senior Associate Consultant with Latham BioPharm Group and currently supports post-award Project Management services. Most recently, he held the position of Program Manager at the Reagan-Udall Foundation for the Food and Drug Administration (FDA), supporting the Innovation in Medical Evidence Development and Surveillance (IMEDS) program. Over the course of his career, Mr. Daphnis has also led projects at the Battelle Memorial Institute, Econometrica Inc., and America's Health Insurance Plans.
At the Battelle Memorial Institute, Mr. Daphnis served as the Project Manager for the Centers for Medicare & Medicaid Services (CMS) funded Measures Management System (MMS) task order. In this capacity, he managed a dashboard information system that allowed Task Leads to monitor the progress of deliverables effectively and efficiently for this program.
During his time at Econometrica Inc., Mr. Daphnis was part of the health team, where he managed empirical reviews and data analysis crucial to generating supporting evidence and business case information. This allowed for the adaptation of existing quality measures for applications across the Programs for All Inclusive Care for the Elderly (PACE) program.
While at America's Health Insurance Plans (AHIP), Mr. Daphnis served as the Project Manager for the Vaccine Safety Datalink (VSD).  In that capacity, he worked with site data managers to develop and implement a distributed data model and the accompanying system changes. The VSD data model allowed research sites to access de-identified data from over 2 billion records and 9 million individuals.
Mr. Daphnis has a Master of Public Health (MPH) in Epidemiology from Tulane University, and a B.S. in Food Science and Human Nutrition from the University of Florida.
Wanda Wallace

Senior Associate Consultant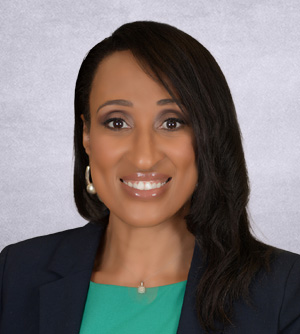 Ms. Wallace is a skilled and experienced procurement, contracts, and service professional with more than 12 years of experience supporting federal government contractors. Her areas of expertise include contract and subcontract management, knowledge of the Federal Acquisition Regulation (FAR), purchasing and national account management, proposal preparation and compilation, and budget administration. As a Senior Associate Consultant with LBG, Ms. Wallace leverages her experience and knowledge to assist clients with FAR compliance and contracts and grants management. In addition, she assists in the review and drafting of government agreements (e.g., contracts, grants, cooperative agreements, and other transactions), subcontract agreements, and proposal documents.
Ms. Wallace holds a B.S. in Business Management and an MBA from the University of Phoenix. She also received a Master's Academy in Government Contracting certificate from George Mason University. In addition, Ms. Wallace is an honors graduate of the National Contract Management Association (NCMA) Contract Management Leadership Development Program. NCMA is the largest industry association of contracts management professionals. She currently serves as a member of NCMA's Member Engagement Committee and is the past president of the NCMA Jacksonville (FL) Chapter. She holds NCMA's certifications as a Certified Federal Contract Manager (CFCM) and a Certified Professional Contract Manager (CPCM).
Laura Powell, Ph.D.

Associate Consultant
Dr. Laura Powell contributes to Latham BioPharm's delivery of client engagements in nondilutive funding and strategic consulting. She leverages her technical expertise and understanding of the government requirements to assist her clients with submitting compliant proposals with robust technical plans. Dr. Powell completed her training in virology and immunology in the Vanderbilt Vaccine Center, under the mentorship of Dr. James Crowe. Her graduate work focused on characterizing the human antibody response, including broadly neutralizing monoclonal antibodies, to arthritogenic alphaviruses with the goal of uncovering protective epitopes and advancing potential therapeutic candidates. Dr. Powell has expertise in managing collaborative projects and has presented her work at several national and international conferences, including Keystone symposia. She is knowledgeable in a wide variety of in vitro assays and techniques. In addition to her bench experience, Dr. Powell has worked as a freelance editor, and has experience writing and editing for both scientific and lay audiences.
Dr. Powell received her Ph.D. in Microbiology and Immunology from Vanderbilt University, and her B.S. in Biological Sciences from the University of Delaware. Her work is published in several peer-reviewed journals.
Andrew Harmon

Associate Consultant, Medical Devices & Diagnostics
Andrew Harmon has over six-years of experience with operations management and logistics, including comprehensive process improvement methodologies supported by a Six Sigma Black Belt certification. Mr. Harmon has a background in biological sciences, with a focus on drug-development and the biomanufacturing process. He has had a wide variety of experience in the field of biotechnology ranging from conducting research in neuro-developmental genetics and mycological lead discovery labs, project and portfolio management, to strategy and business development consulting. His expertise is focused on business strategy, program management and technology commercialization. As an Associate Consultant at LBG, Mr. Harmon supports day-to-day aspects of projects and programs, performs strategic analyses, conducts market research activities, and assists in the technical review of new life science products.
Mr. Harmon earned a Bachelor of Science in Molecular, Cellular & Developmental Biology, an M.M.B. in Microbial Biotechnology and an M.B.A. in Finance and Bioscience Management from North Carolina State University.
Sarah DeDonder, Ph.D.

Associate Consultant
Dr. DeDonder is a skilled and experienced Quality Assurance professional and analytical scientist. She brings extensive experience in developing, implementing, and maintaining quality management systems to a broad clientele at the Latham BioPharm Group. As an Associate Consultant, she works closely with clients to deliver Quality Management, Continuous Quality Improvement, auditing, knowledge management, and Quality Assurance services to enable successful and compliant GMP and GLP programs.
Dr. DeDonder also brings with her 12 years of regulatory experience from her time with the Kansas Department of Agriculture. In her role as Project Manager, she provided project management support to the Agribusiness Services Division, analyzed federal regulations and rules for their impact to the agency and stakeholders, and served as the scientific liaison between the agency and federal partners. Most recently, Dr. DeDonder served as the Laboratory Program Manager. In this position, she was responsible for the management and oversight of all day to day operations of the laboratory program. She provided both technical guidance and QA oversight to a team of 16 scientists providing regulatory testing while ensuring compliance with ISO/IEC standards. Dr. DeDonder was the project lead for the "concept to completion" planning and oversight of the construction of a brand new, multimillion-dollar state-of-the-art laboratory. During her tenure, Dr. DeDonder was successful in securing new funding to increase the capability and capacity of the laboratory. She authored and was awarded seven grants, totaling $6.65M in federal funding.
Dr. DeDonder earned a B.S. in Biology from Emporia State University, and a M.S. and Ph.D. in Pathobiology from Kansas State University with heavy emphasis on vector borne diseases and food safety and security.
Dilek Dervishogullari, Ph.D.

Associate Consultant
Dr. Dervishogullari completed her training in bioelectrochemistry under the mentorship of Dr. David Cliffel, whose research focuses on electrochemical sensor development for organ-on-a-chip systems and utilizing photoactive plant proteins in solar energy conversion. She is knowledgeable in a wide variety of analytical and electrochemical techniques and medical device technologies. Dr. Dervishogullari also served as an intern at Vanderbilt University's technology transfer and commercialization office. She worked alongside licensing officers and principal investigators to determine the patentability of new pharmaceutical and medical device technologies and assisted in marketing initiatives. She used research findings and data to identify key business and operational insights. Throughout her academic career, Dr. Dervishogullari has authored several peer-reviewed scientific journal publications and presented her work at various national and international conferences. She has extensive experience in communicating science into formats that appeal to both scientific and lay audiences. As an Associate Consultant, Dr. Dervishogullari contributes to Latham BioPharm's efforts of managing the successful planning and delivery of government and commercial programs and assists in the market research activities and the technical review of new life science products.
Dr. Dervishogullari received her Ph.D. in Chemistry from Vanderbilt University and her B.S. in Chemistry from Grinnell College.
Dianne Cantara

Associate Consultant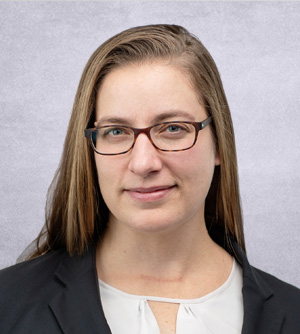 Dianne Cantara has over 15 years of experience in Analytical Quality Control and Assurance. With the Latham BioPharm Group Ms. Cantara supports clients in the development and management of quality systems to support cGMP and ISO:17025. In leadership roles at contract testing and contract development & manufacturing organizations she has contributed to the quality management of products in research and development, clinical development and commercialization. She has experience in a wide range of analytical laboratory testing techniques including HPLC/UPLC, FTIR and UV-Vis. While at LSNE, Inc. Ms. Cantara executed a large number of successful method transfer and validations on time and on budget, including validations for critical in-process testing. Ms. Cantara ran and improved the finished drug product visual inspection training program to qualify operators by enhancing classroom training, building and maintaining the testing kit and developing a library of defects. As an Analytical Chemist, she authored and reviewed SOPs, protocols and batch records as well as focusing on root cause analysis for documenting deviations and CAPA. She has represented the Analytical laboratory as a subject matter expert during audits for both prospective and current clients as well as the FDA, MHRA regulatory bodies and A2LA accreditation. Ms. Cantara brings a hands-on laboratory approach that mixes both the Analytical and Quality mindset to ultimately assure our clients of their compliance to regulation, safety of the manufacturing process and rapid progression of their development programs.
Dianne Cantara received her Bachelor of Science in Biology from Northeastern University.
Linda Ohrmund

Associate Consultant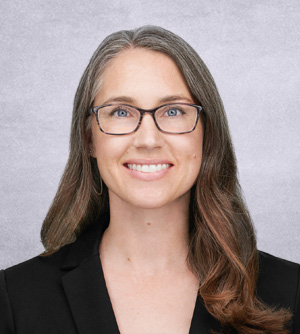 Linda Ohrmund is an Associate Consultant with over thirteen years of experience in small molecule research, diagnostic assay development, and logistics support in the life sciences and tradeshow industries. With Latham BioPharm Group, Ms. Ohrmund works as a project manager monitoring cost, vendors, and schedules.
Ms. Ohrmund was responsible for the diagnostic development, validation and transfer to tech ops of the Anser® IFX and Anser® ADA diagnostic assays. In support of this project, Ms. Ohrmund managed development of proof-of-concept assays, preparation of protein and antibody conjugations, preparation of IP for patents, training of technicians, creation of SOPs, and preparation of validation reports. Ms. Ohrmund also collaborated with academic leaders in the field to screen samples, analyze data, and prepare results for publication using the Anser® platforms.
Ms. Ohrmund worked in small molecule research and development for 5 years. During this time, she served as the IACUC chairperson and performed a wide variety of in vitro and in vivo assays. She collaborated with Vanderbilt to screen activity of novel compounds using IHC, trained peers on proper IHC and ICC techniques, and implemented a mouse model of multiple sclerosis (EAE).
Linda Ohrmund received her Bachelor of Science in Biochemistry and Cell Biology from University of California San Diego.
Deborah Roby

Associate Consultant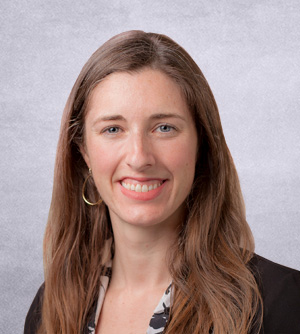 Dr. Deborah Roby is a physiologist by training, with 10 years in the life sciences. She has 8 years of experience in Alzheimer's disease and diabetes research from Saint Louis University and Vanderbilt University. She also has 2 years of experience in plant science research design from her time at Monsanto. Her expertise in live animal disease modeling extends from progressive disease development models, diet-induced obesity models, and conditional knock-out models. She has experience in intricate techniques including hyperinsulinemic-euglycemic clamping in live, conscious mouse and is adept at behavior model development, multiple forms of tissue and live animal imaging, and a wide array of laboratory assays. Dr. Roby has managed multiple collaborative projects during her research years, the success of which is owed to her communication abilities and understanding of time courses in the research world. She has presented her research at the American Diabetes Association, Society for Neuroscience, and UC Irvine Neurobiology of Learning and Memory conferences. Dr. Roby interned at the Vanderbilt University Center for Technology Transfer and Commercialization where she worked with a team to develop a new pest control product and worked closely with corporate alliance managers to promote various technologies from Vanderbilt researchers. She worked as a freelance scientific editor and has experience communicating scientific topics for a broad audience through her work with Vanderbilt University's intercollegiate periodical Vestigo and Basic Sciences Newsletter.
Dr. Roby is an Associate Consultant at Latham BioPharm Group where she provides program support and management for government and commercial programs, assists in technical review of new life science products, and oversees tracking of project-specific budgets.
Dr. Roby received her Ph.D. in Pharmacology and Physiology from Saint Louis University and completed her postdoctoral training in the Molecular Physiology and Biophysics department at Vanderbilt University. Her B.S. is in Biological Sciences from Truman State University. Her work is published in peer-reviewed journals.
Amy Noon, Pharm.D., MBA

Associate Consultant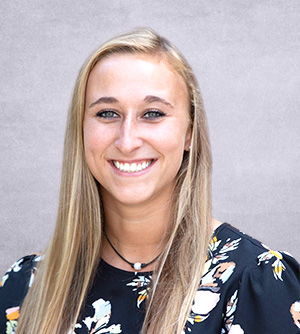 As an Associate Consultant with the Discovery, Nonclinical, and Animal Health sector of LBG, Dr. Noon functions as a force multiplier in direct technical and administrative support by integrating into existing and new project teams to execute client engagements and ensure that key deliverables and timelines are met. She provides key subject matter expertise to clients and LBG for projects and matters concerning Pharmacy and Pharmaceutical Science. She also provides cross-functional support to LBG's Government Services, Product Development, and Strategic Consulting sectors.
Prior to her current role, Dr. Noon served as a Health Sciences Consulting intern at LBG while completing her MBA. She supported the technical submission of proposal responses, advanced client-specific deliverables, and assisted with internal Business Development activities. In addition, Dr. Noon brings a wealth of experience from her previous internships, including positions at a life sciences commercialization consulting firm, a data and analytics consulting firm, and a clinical stage biopharmaceutical company, supporting strategic market access and intelligence, healthcare economics, pre-approval research, and targeted literature evaluation for new business development.
Dr. Noon earned her MBA and her Pharm.D. from the University of Kansas.
Jack Curtin

Senior Business Analyst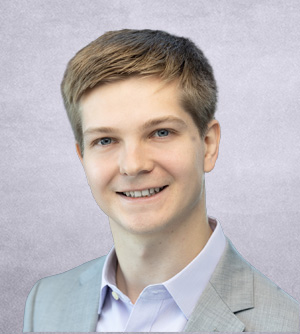 Mr. Curtin is an experienced proposal manager with expertise in non-dilutive funding opportunity identification. He previously worked at Customer Value Partners, Inc. (CVP) as a Senior Growth Analyst, managing large teams of technical experts in delivering competitive proposals for both healthcare and civilian agencies. He drove solicitation identification and proposal development for the Department of Health and Human Services (HHS) and National Institutes of Health (NIH) accounts at CVP, assisting executives in identifying, developing, and executing strategies to pursue opportunities based on strategic value and technical capabilities. In addition, Mr. Curtin contributed to CVP's growth by leading proposal efforts and securing more than $200 million in non-dilutive funding during his four-year tenure.
Prior to his role at CVP, Mr. Curtin worked as a research assistant in a neuropathology lab, where he used innovative technologies, such as optogenetics, to study the potential use of stem cells to treat traumatic brain injuries and diseases.
Mr. Curtin received his B.A. in Behavior Biology from Johns Hopkins University with a minor in Entrepreneurship and Management.
Caty Metcalf

Senior Analyst
Caty Metcalf has a background in human biology and biosciences management and has been involved in the biotechnology industry for the past six years. Ms. Metcalf has had a wide variety of experience in the field of biotechnology ranging from conducting research in microbiology and neuro-immunology labs, to teaching college-level introductory biology labs, to strategic and business development consulting. Her expertise is focused on technology commercialization. As a Senior Analyst at LBG, Ms. Metcalf supports day-to-day aspects of projects, performs strategic analyses, conducts market research activities, and assists in the technical review of new life science products.
Ms. Metcalf received her Bachelor of Science in Human Biology, Bachelor of Arts in Psychology, and her Master of Microbial Biotechnology degrees from North Carolina State University. She is currently pursuing her Master of Business Administration degree.
 Connect with Caty Metcalf
Hisham Nachabe

Senior Analyst
Hisham Nachabe has an educational background in biotechnology and molecular biology and has been operating in the field for over 3 years. Prior to graduating, he served as an intern of scientific affairs at Emergent BioSolutions and assisted in day to day aspects of business development and technical diligence. In addition, throughout his career he has occupied a variety of roles within the industry encompassing a wide breadth of laboratory functions. As a Research Fellow with the Integrative Systems Biology group at Fort Detrick, he was responsible for optimizing and executing workflows for miRNA and 16s rDNA sequencing projects. In addition, he is experienced with cell culture and murine training protocols, as well as drafting and editing laboratory Standard Operating Procedures. His functions in the lab covered projects for PTSD, TBI, and the gut microbiome.
Mr. Nachabe received his Bachelor's of Science in Biology with a concentration in Biotechnology and Molecular Biology from George Mason University.
 Connect with Hisham Nachabe
Madison Frye

Senior Analyst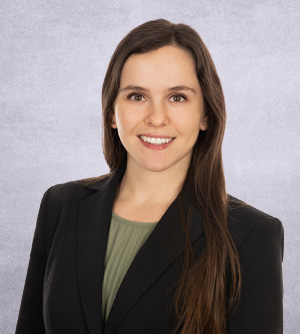 As a Senior Analyst at LBG, Ms. Frye provides support and management for government and commercial programs.  Ms. Frye assists clients in the identification of non-dilutive funding opportunities, works to secure funding through her support of proposal development and ultimately helps to manage non-dilutive funded programs. Ms. Frye also supports market research programs by gathering both primary and secondary research to help companies make informed decisions.
Ms. Frye has an educational background in genetics and molecular biotechnology. Throughout her academic career, she gained life sciences experience by teaching college-level genetics courses, participating in research symposiums, and working as a graduate student consultant to life sciences companies in the Research Triangle Park in North Carolina.
In addition, she has previous experience with the U.S. Department of Health and Human Services (HHS) in the drafting of commercialization plans for two NIH Phase II SBIR grant proposals and one NSF Phase II SBIR grant proposal for biotechnology start-ups.
Ms. Frye received a B.S. in Genetics with a minor in Psychology, a Master of Microbial Biotechnology degree, and a Molecular Biotechnology certificate from North Carolina State University.
Adelaide Masterson

Analyst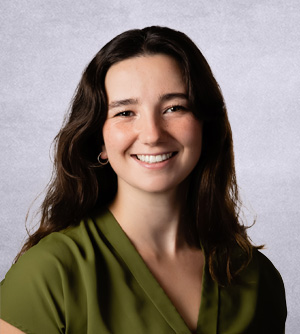 As an analyst at LBG, Ms. Masterson provides support across our Government Services, with a focus in the Pre-Award Services. Through our Seek, Find, and Engage program, she helps clients identify non-dilutive funding opportunities and assists in the strategic engagement with relevant US Government agencies and Non-Government Organizations. Ms. Masterson develops and presents written and verbal reports to clients throughout this process and supports the team in the development of proposals, engagement documentation, and client relationships.
Ms. Masterson has a strong background in biotechnology and regulatory affairs and has previously worked as an intern for two different start-up companies that were developing breakthrough immunotherapy and gene therapy products. At Shape Therapeutics, she outlined FDA and EMA guidance for gene therapy products and compared the priorities of regulatory agencies. At Candel Therapeutics, she worked with the clinical team to facilitate tissue data input and also analyzed cytokine data trends. She has extensive knowledge in the drug development pipeline and the priorities of several regulatory agencies.
Ms. Masterson received a B.S. in Biology and Healthcare Studies with a concentration in Neuroscience from the University of Richmond. While pursuing her degree, she was a research assistant in a mechanochemical cell biology lab, where she worked to characterize a specific class of myosin motor proteins and their role in neuronal development through loss-of-function experiments. Her efforts enabled her to propose a possible route to rescue neurodegeneration that results from cytoskeletal defects.